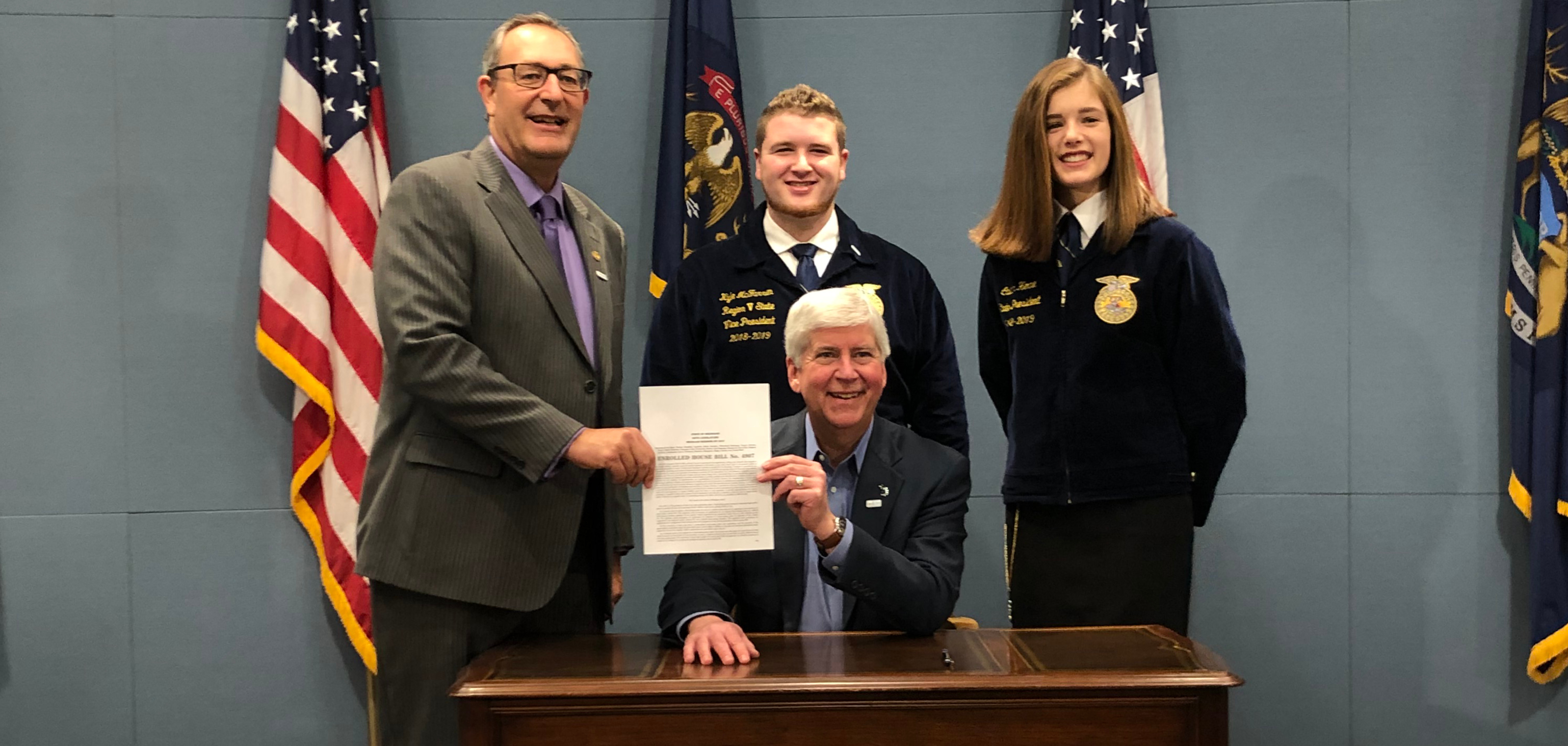 Since 2001, Michigan residents have been able to show their agriculture pride on their vehicle through the specialized Agricultural Heritage Plate. Thanks to recently passed legislation, more drivers can now utilize the plates on their vehicles.
In December, legislation granting the expanded use of the plates to all vehicles was passed. This action allows commercial vehicles, including company-owned vehicles, to use the Agricultural Heritage Plate.
"The Ag Heritage Plates have been a great way for people to show their passion for agriculture and the FFA," says Melissa Rogers, chair of the Michigan FFA Foundation and vice president of marketing and public relations for GreenStone. "We are pleased to see the extension of the license plate to allow more people the opportunity to show their support for an important industry."
The special plates provide funding for FFA programs and scholarships generating an estimated total of $1.1 million in sales in the past 17 years. A portion of the $35 plate fee is donated to the FFA Foundation. The legislation expanding the use of the plate goes into effect on February 2, 2019.
"GreenStone has been an avid supporter of the Ag Heritage plate since its inception. We are proud to continue to work alongside the FFA to generate interest in the Ag Heritage plate," Melissa says.
If you are interested in purchasing an Ag Heritage Plate, click here or visit a Secretary of State near you.