Committed to Serving You Today and Tomorrow
GreenStone is committed to providing a clear path of service, support and financial programs to support our customers. We look forward to saying hello however you choose to work with us: local branch convenience, personal meetings - in office, on farm, at home, or through efficient online tools and flexible solutions.
Industry Updates and Member Resources: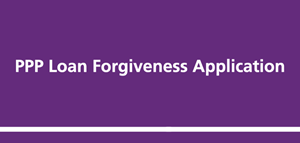 (Published 6/25/2021) The Paycheck Protection Program (PPP) loan forgiveness process has begun for those customers who received a PPP loan in 2021! GreenStone customers will receive an email in the coming months with a direct link for you to access your forgiveness application.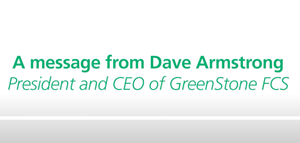 (Published 5/25/2021) We look forward to saying hello however you choose to work with us: local branch convenience, personal meetings - in office, on farm, at home, or through efficient online tools and flexible solutions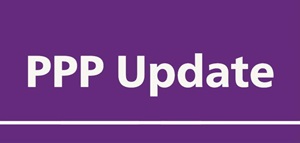 (Updated 5/5/2021) SBA's portal for PPP2 loans has now closed as funds have been exhausted. SBA's portal for PPP2 loans was available to GreenStone members 1/19 - 5/31, or when funds are exhausted, which has now occurred. Learn the requirements based on the information that was available!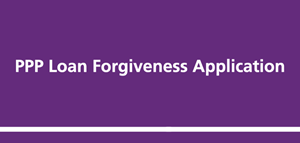 (Published 3/10/2021) SBA has updated the details for SBA PPP forgiveness for loans $150,000 and below, as well as for those above $150,000. GreenStone provides these updates to customers who have submitted their PPP loan application to SBA through the cooperative.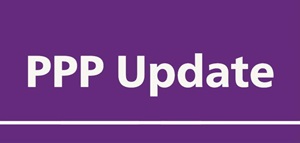 (Published 2/25/2021) On Monday, President Biden announced changes to SBA's coronavirus relief programs to help ensure equitable distribution of PPP funds to small borrowers and underserved communities.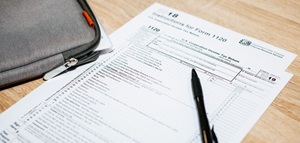 (Published 2/3/2021) In order to accurately complete your 2020 income taxes, you will need to provide information about the Economic Impact Payments you received.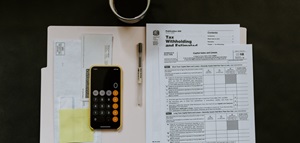 (Published 1/29/2021) As we head into another tax filing season impacted by COVID-19, it is important to get organized and be proactive.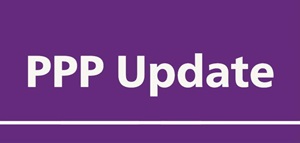 (Published 1/8/2021) $431 billion has been allocated for a second round of Paycheck Protection Program loans, and a streamlined forgiveness has been granted for processing for existing PPP1 loans under $150,000. As we learn more, updates will be provided on our website to assist customers with both.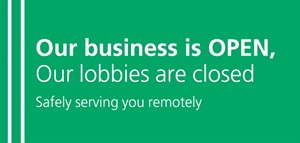 (Updated 11/19/2020) As the pandemic evolves at different rates throughout our territory, our service remains focused on safely providing you with the tools and support you need. our lobbies are closed while our business remains open to safely serve you remotely. Please call to allow us to provide you the best solution to your needs.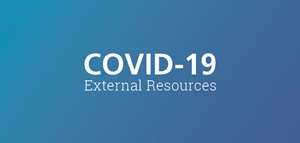 (Published 8/26/2020) All employers need to stay up to date on the latest state rules and executive orders to be ready to implement strategies to protect their workforce from the coronavirus. Here are a few state resources to keep you informed and help support you and your employees.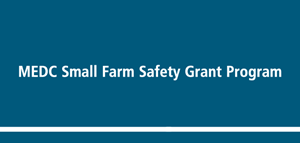 (Updated 9/15/2020: The grant window is now expired) GreenStone to facilitate new application process to support Michigan's small farmers hit by the COVID-19 virus. As a result of high demand for the MI Agricultural Safety Grant program, and a clear need to help small farms mitigate risks of the COVID-19 virus in their operation, an additional $1.25 million is now available.
(Update 9/2/2020 - All grant funds have been awarded) Applications are being processed, on a first-come, first-served basis, for the $15 million in economic assistance allocated through grants for Michigan farms and agricultural processors to help mitigate risks of the COVID-19 virus across the state's food production industry. GreenStone is facilitating the application process, helping to protect workers' safety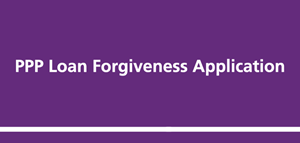 (Published 7/20/2020) Members who applied for their SBA PPP loan through GreenStone can now submit their PPP Loan Forgiveness application online. GreenStone is using a third-party vendor, Sageworks, to provide you simple and convenient service during this next phase. Use this information to submit your online application.
(Published 6/29/2020) The impact of the Coronavirus continues to change, and we've changed too – with improved remote services and now reopened lobbies with precautions to safely serve you!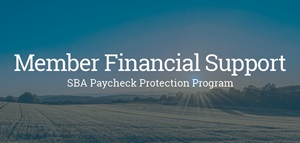 (Updated 8/10/2020) The extended SBA PPP application deadline closed on Aug. 8, 2020. As such, SBA is no longer accepting PPP applications. After approving additional funding earlier in the year, the federal legislature had extended the deadline for loan applications, which is now past. GreenStone worked with many members to successfully submit applications through a streamlined, online process, and are now working with those members on the forgiveness process.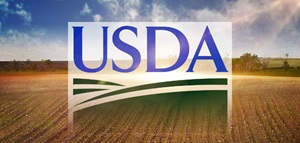 (Published 5/20/2020) USDA announced it will provide up to $2.1 billion in direct payments to specialty crops producers. The payments will be based on losses where prices and market supply chains have been impacted from lost demand and short-term oversupply for the 2020 marketing year.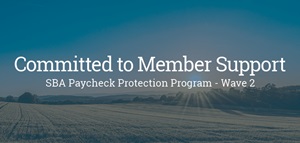 (Published 4/24/2020) Our crash course into the SBA PPP process during the first wave of funding has us optimistic that our new, improved process will result in even more members getting the funding they need with the service experience they deserve.
(Updated 5/4/2020) In response to the Coronavirus (COVID-19) pandemic, small businesses - including agricultural businesses - are eligible to apply for an Economic Injury Disaster Loan (EIDL). SBA's EIDL portal reopened on May 4, 2020 to accept agricultural business applications. These loans are obtained directly from the SBA. Seek all the details and apply on SBA's website.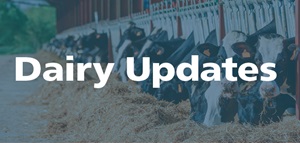 (Published 4/8/2020) Take a look into the Dairy Revenue Protection program and GreenStone's DRP Analyzer Tool to help you mitigate risk in this tough time, and learn about NMPF and IDFA proposed milk crisis plan.
(Published 3/30/2020) To help you in your tax planning, we've outlined additional information related to the recently announced federal filing extension to July 15, 2020.
GreenStone Updates and Member Service Solutions: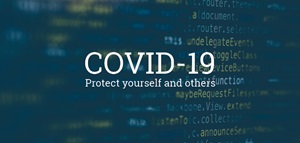 (Published 3/26/2020) Crisis situations bring out the best and worst in people, and our current pandemic has produced a few coronavirus-related scams you should be aware of to keep yourself secure. Scammers may attempt to impersonate a bank or local organization to steal personal information or property from you. Use these tips to practice extra precaution while in this "stay home" situation.
(Published 3/25/2020) GreenStone is working individually with customers experiencing economic hardships. In partnership with the State of Michigan, GreenStone is helping facilitate the Agriculture Disaster Loan Origination Program that may fund up to $300,000,000 of low interest loans for farmers who suffered heavy crop losses last year.
All GreenStone members have the opportunity to take advantage of low interest rates through loan interest rate conversion option that does not require a full refinance process.
We are sensitive to each member's individual situation and are working with members through today's uncertainties resulting from the COVID-19 pandemic to develop individualized financial solutions, including short-term payment adjustments among others.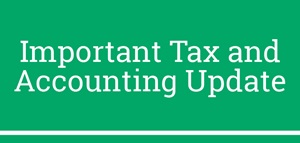 (Published 3/23/2020) Following Treasury Secretary Steven Mnuchin and President Trump's federal tax relief announcement, we are providing you specific information related to your tax, accounting, and payroll services with GreenStone. Our employees are working remotely from home and we have established procedures to ensure the delivery of your tax, accounting and payroll needs continues. Your tax accountant may contact you to take advantage of the announced federal tax extension, especially if you have taxes due, as it represents a 90 day relief from making tax payments.
(Published 3/20/2020) To protect the health of our customers and our employees, and in recognition of local and national recommendations, GreenStone is taking steps and using the full breadth of our technology and tools to safely serve your needs remotely. Starting Monday, March 23, 2020, GreenStone will be 'open' for business with our staff working remotely, but our office buildings will be temporarily closed.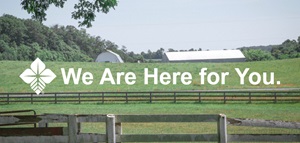 (Published 3/18/2020) We recognize the scope of our responsibility to our customers – to support our rural communities and agriculture with reliable, consistent credit and financial services, today and tomorrow. While the weeks and months ahead hold many unknowns, we are committed to providing a clear path of service and support to both our customers and employees.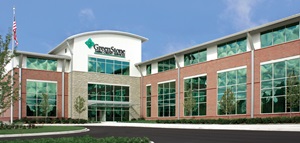 (Published 3/13/2020) As we monitor the development of the coronavirus disease (COVID-19) and all new and ongoing health concerns, we continue to take precautions focused on the priorities of the health of our employees and customers, along with the continual ability to serve customers' needs. We have steps in place to avoid potential disruptions to serving our customers should additional precautions be necessary.
External Resources: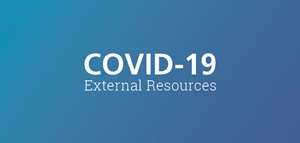 -- Small Business Administration Paycheck Protection Program
-- Small Business Administration Economic Injury Disaster Loan
-- The USDA's COVID-19 page aggregates information from across the department at usda.gov/coronavirus.
-- The Farm Service Agency has more specific information about its direct and guaranteed loan programs, and other farm and conservation programs, at farmers.gov/coronavirus.
-- USDA Rural Development is posting updates about its programs at rd.usda.gov/coronavirus.