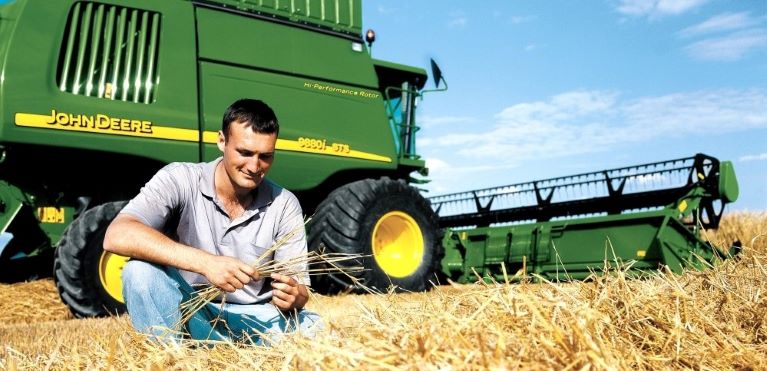 With the significant capital costs, starting a career in farming can be challenging. Beyond the expense of acquiring the land and equipment, the cost of operating a farm until harvest can be overwhelming. For these reasons, the Farm Services Agency (FSA) created the

Beginning Farmers and Ranchers Loan Program

. The program helps provide young farmers with the means to start a career in production agriculture.

If you are a farmer, producer or harvester of agricultural products and fall under one of the categories below, you may be eligible for this program:

Young – 35 year of age or younger
Beginning – 10 years or less owning a farm
Small – generating less than $250,000 in annual gross sales

Either directly through FSA or through agriculture lenders like GreenStone Farm Credit Services, young, beginning and small farmers are able to secure financing with flexible underwriting standards on agricultural loans. The fees are typically more favorable and the advance rates on collateral are more aggressive. The loans can be used for equipment, operating expenses and land. The lender works cooperatively with FSA to help the borrower start out on sound footing.

FSA also has special loan programs to assist socially disadvantaged (SDA) and beginning farmers to purchase farms with a down payment as low as 5 percent. FSA will typically lend up to 45 percent of the lower of the purchase price or appraised value of the farm – not to exceed $300,000. The remaining balance may be obtained from an agriculture lender that will work with FSA to secure the loan. The amortization of the farm loan is typically for 30 years and the rate is usually locked in for the full duration of the loan.

For more information on the

Beginning Farmers and Ranchers Loan Program

or other

FSA programs

, you can call your

local FSA office

, visit their website at

http://www.fsa.usda.gov/FSA/

. For farmers or ranchers who qualify for the Beginning Farmers and Ranchers Loan Program, be sure to check out GreenStone's

Young, Beginning, Small Farmer program

and learn more about

Grow Forward Grants

and the

Farm Forward Mentorship program

.