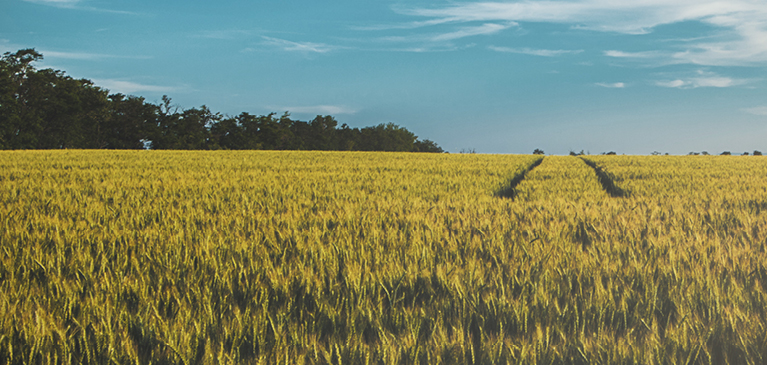 The agricultural community has long been recognized as a community that joins forces to help one another in times of need, and May 17 was no exception. This wonderful story of survival and community is growing even stronger in Detroit.

Six decades ago Detroit was at the height of its existence, boasting a population of 1.85 million and securing its place as America's fourth largest city, with 296,000 manufacturing jobs and an area of 139 square miles (88,960 acres). Today, the images of the landscape are demoralizing. The population now stands at approximately 700,000 and an estimated 40 square miles (25,600 acres) of the landscape are classified as vacant or blight stricken areas. Even as the area continues to change, the sense of opportunity that Detroit was built on has not stopped and GreenStone had a part in introducing the role of agriculture.

On the slightly chilly, but beautifully sunny Saturday, over 1,000 people lined the vacant lots of southeastern Detroit with shovels and work gloves to plant 15,000 trees at Hantz Woodlands. Among them were over 100 employees, family, and friends of GreenStone who got involved to make a positive impact, and brought together urban and rural.

In the midst of all of the activity, I could not help but think of the potential magnitude that this effort to beautify one area of Detroit will have in the future. After all, people from all walks of life and ages purposefully planted sapling trees, perfectly displaying the hope of a new future that will only be seen and realized with time.

Throughout the day, many fun conversations and interactions could be witnessed among the planters, but for me, the most exciting discussions centered on the opportunities within agriculture as the world is in a constant state of reimagining life. For some, this re-imagination may lead them to join the agricultural industry and for others it may not. Either way, the best traditions of American agriculture have and will stand solid in providing hope as a better future is born not of words, but of deeds.

About the author:
Becky Whaley is a legal and legislative specialist based in GreenStone's East Lansing corporate office.