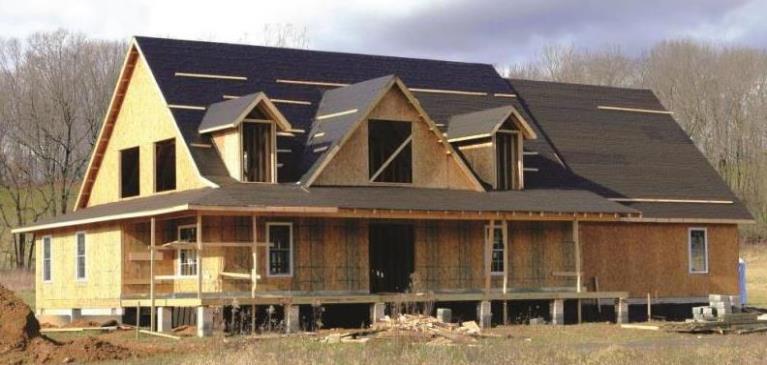 It finally appears our weather is trending warmer and with that comes interest in construction financing for those thinking about building their own home. Whether you want to hire a contractor or do the work yourself, there are several advantages and challenges to each.

Do-It-Yourself
What could be more fun and exciting than building your own home? You get to pick and choose everything and make changes whenever you like because you are in charge of the project. In a perfect world, it would be that easy, but the reality is not everyone is ready for all that is required in building a home them self.

If I had to pick the number one issue do-it-yourself homeowners face, it would be scheduling. This includes scheduling of materials and sub-contractors. The sub-contractors need to be scheduled out weeks, if not months, in advance. Many sub-contractors are already booked through the end of summer. You will also need to know in which order to schedule the sub-contractors. Some may be able to work simultaneously, but some will need another sub-contractor to be finished before they can begin their work.

Depending on your situation, the cost savings of being your own general contractor may not be worth the hassle. While you have the flexibility of choosing the sub-contractors and materials, the actual savings may not be as much as you think. Contractors have special pricing deals set up with their suppliers that they often pass on to home owner. You have to decide if you are up to the task of managing the entire project yourself to gain the freedom of choices and changes.

Fully-Contracted
For those that decide to hire a contractor to build the home, be sure to do your research in choosing the contractor. This is one time when the lowest bid is not always the best bid. Take the time to check references and view their existing work. The good news is that many of what you might consider sub-par contractors are no longer building after the construction downturn a few years ago.

The major advantage of hiring a contractor is they know what is required in the home building process. This includes permits, scheduling of materials and sub-contractors, realistic cost estimates, and time frames for work to be completed.

The disadvantage of a fully-contracted build project is you will be giving up some of your flexibility with changes and materials. Change orders can raise the cost of building a home significantly. You are also at the mercy of their chosen sub-contractors as to when the work will be completed. A good contractor will give you a professional building estimate package, including a detailed contract and evidence of insurance. There is a fee for hiring a general contractor, but it may not be as much as you think once factoring in their discounted material pricing and efficiency.

A Third Option
The last option to consider is more of a hybrid scenario. You would act as your own contractor, but hire a project manager to oversee the construction. This individual should be well-versed in home construction and able to assist you in developing timelines for the project. You would still be the one in control, but you will also have someone to assist you in decision making.

Whichever option you choose, GreenStone will be more than happy to assist you with your lending needs. We have significant experience in all three scenarios, and are one of few lenders who understand the do-it-yourself concept. We will discuss the loan options and draw process with you, your contractor or your project manager, in order to make the construction of your home a simple and enjoyable experience.

When you're ready to get started building your dream home, stop by a local GreenStone branch, email us at info@greenstonefcs.com or learn more about our home construction and home site vacant land loans online.