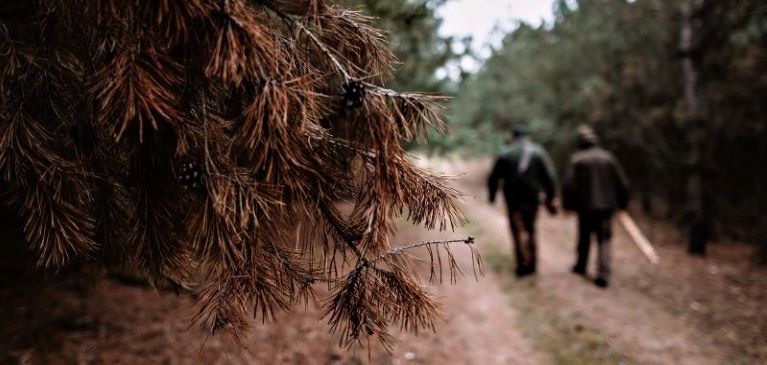 Gathering friends or family members together to purchase land for recreational purposes can be a good way to enjoy outdoor activities without carrying the complete financial burden of the land. However, successful group purchases of land require thoughtful planning and often times the establishment of a Limited Liability Corp (LLC) or other type of holding group. In addition to payment of the loan, there are other considerations to take into account when group purchasing land.

Listed below are our tips to successfully purchase and enjoy your recreational land.

Consider Delegating One Person to Obtain Financing

If there is one member of the group willing and able to secure the financing, it is easier to manage the application process and the payment structure with one person rather than a group. If more than one person is on the note, all parties included will be evaluated for credit worthiness and the debt of the loan will appear on all credit reports. At GreenStone, we specialize in land financing and can help structure the loan to best meet the group's objectives.

Establish an LLC or Holding Group

If the purchase involves more than two people, it is best to establish a LLC to handle the financial obligations. Establishing a LLC will require articles of organization prior to the closing of the loan. If you are considering an LLC, it is best to complete the LLC documents prior to applying for a loan.

Have a Written Plan

The most successful groups sharing land have established plans for how and when the land will be used. Plans should include everything from payment dates and amounts, to who can use the land and when. We highly recommended creating a schedule for the land indicating who is using the land and for what purpose. It is also important to establish rules, such as how others outside of the group can use the land. Unfortunately, poor communication on the front end of the arrangement often results in bad situations down the road. It is often best to consult with an attorney to structure a formal plan.

Establish a "Slush" Fund for Maintenance or Improvements, Taxes, and Other Incidentals

Like owning any property, particularly if there is a house or building on it, funds will be needed for maintenance, improvements, taxes and other costs associated with the property. Determining a monthly amount for each member to contribute provides the money necessary for ongoing expenses. Many groups will create a designated account to hold these funds and make loan payments and cover other expenses.


Ownership Transfers

Creating a smooth transition for ownership changes requires putting a structure in place that meets the desires of the group. The process should take into consideration situations including individuals wanting to sell their portion, inability to pay, and death of an owner. Often times, GreenStone is able to restructure the ownership without incurring additional fees normally realized in refinancing.

Property Use

How the property is to be used should also be discussed and outlined prior to purchasing vacant land, including the use of recreational vehicles, designated hunting areas, and parking of trailers. Rental of the land for farming purposes should also be considered and an individual designated to manage the transaction.

Proper planning and clear communication when owning recreational land with family and friends can create a lifetime of rich memories. Reach out to your local GreenStone

branch

if you have questions on securing financing for your

recreational or vacant land purchases

.