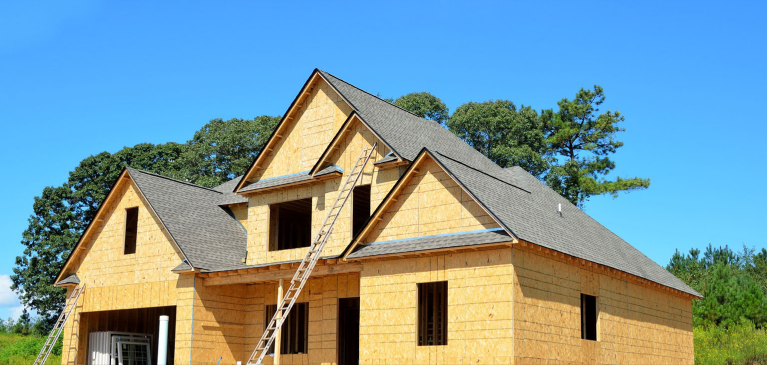 Engaging in new home construction involves a series of decisions, starting with choosing the right builder to partner with you through the homebuilding process. Taking the time to find the right builder will be time well spent as the project unfolds. GreenStone's financial services officer, Karen Ansell, offers these tips for selecting the right builder:

Referrals, Reviews and References
The best way to evaluate your builder is to see their work. Ask to visit with past customers, check with new homeowners in the neighborhood, or visit with local suppliers working with the builder. When checking references, ask questions that reflect their work quality, integrity, and competence. 

Shake Their Hand
Spend time with the builder getting to know their personality and work style. The construction process requires a great deal of clear and accurate communication. Be sure you can develop a sense of trust with your builder and mutual respect for one another.


Check Credentials
Does the builder hold the right insurance and credentials needed to obtain the necessary permits and financing? There are some insurances, such as "dwelling in progress," that can be obtained by either the builder or homeowner; be clear on who will provide the insurance needed. 

 

Count The Houses
Is this the builder's first home construction or are they a seasoned builder with years of experience? If they are fairly new to home construction, confirm they have the capabilities and resources to fully execute the job. 

 

Check Calendars
Can the builder meet your timeline for starting and completing the construction? Busy, more seasoned builders often schedule home builds months in advance. It is important to align start and anticipated finish dates, taking into consideration weather and other factors that can delay progress.

 

Contract Clarity
Contracts between a builder and a homeowner may include stipulations for financing or other areas. Keep in mind other entities may have different criteria or details. For instance, a builder may ask for 30 percent down, but your financing contract may only allow 10 percent down. To avoid contract confusion, it is best to review the contract with others that may be impacted by the details.

 

Meet The Team
Building a house takes teamwork between the builder, the bank, sub-contractors, and you.Before finalizing your builder selection, find time for the builder and your bank representative to meet and discuss how the draw process, lien waivers, and final payments are handled. 

 

Who's On Deck?
Is the person you are negotiating with the same person who will be on-site managing the project? It is important to meet and know the person who will be responsible for building your home.

 

DIY Option
Thinking of skipping the contracted builder and doing it yourself? Do-it-yourself construction is a popular option for those with the skills and time to lead the project. Financing for DIY construction can sometimes be difficult to obtain; however, GreenStone Farm Credit Services offers loan packages for DIY construction as well as fully-contracted home building.

Whatever your construction needs or dreams are, GreenStone's country living loans can help you fulfill them. For more information on GreenStone's Country Home Mortgage, Home Construction and Vacant Land loan, contact info@greenstonefcs.com or stop by a branch near you. 

Karen Ansell is a financial services officer in GreenStone's Mt Pleasant branch who works with customers to realize their country living dreams.