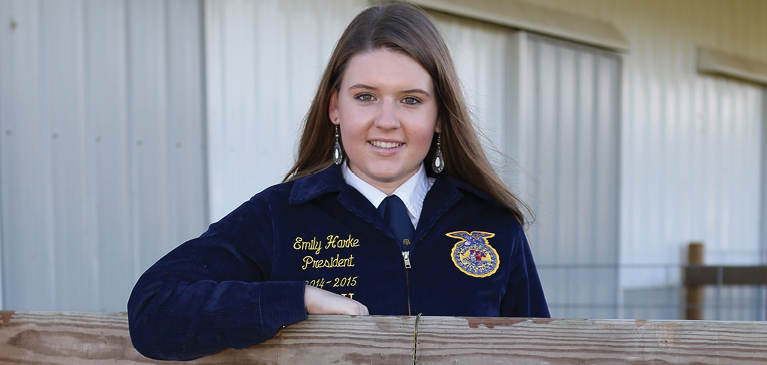 "An investment in knowledge pays the best interest." - Benjamin Franklin.


From 2015 scholarship recipient, to 2018 intern, to associate crop insurance specialist, Emily Harke has held multiple roles within GreenStone Farm Credit Services. Her involvement with the organization started as a young 4-Her in Lenawee County, continued through high school and into college, and has now expanded to a professional career.
"I did not grow up directly on the farm, but my involvement in 4-H and FFA cultivated my interest in agriculture," says Emily. "My grandparents farm, and I watched how their roots in agriculture shaped our entire family through hard work, dedication and putting family first."
Emily became involved with 4-H and FFA at an early age, serving as a chapter and regional officer. This spurred her interest in attending Iowa State University upon graduation from high school. Upon landing in Ames, Iowa she became heavily involved, serving as a treasurer for the Block & Bridle club, a member of the Agricultural Business Club, Sigma Alpha sorority and attending as many Agriculture Futures of America conferences as possible.
"It was these leadership roles that helped to strengthen my communication and team-based skills I use daily in my role at GreenStone," adds Emily. "GreenStone helped to make all these experiences possible by lightening the financial burden of attending university."
While other students were dreaming of becoming doctors or lawyers, Emily was focused on a career in agriculture. GreenStone's scholarship, geared toward high school seniors pursuing a degree in agriculture helps students who grow up in the industry, return to an industry they're so passionate and proud to be a part of.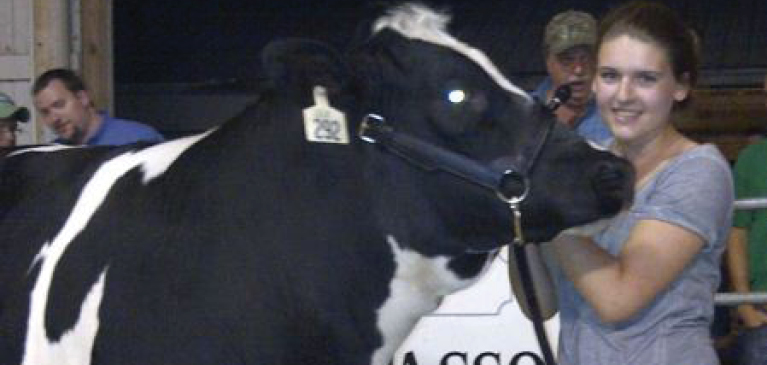 "Through my internship I was working on a credit project. I had the opportunity to job shadow different departments, work with credit analysts within GreenStone and find my niche within the company," recalls Harke. "Testing out GreenStone's culture solidified my interest in working for a company that values not only its customers, but its employees too."

Emily has since started full-time with GreenStone in the southeast region while in a training program that will transition her into a crop insurance specialist. The intern program helped her better understand how numerous departments within GreenStone work together for the benefit of our members, which has allowed Emily to better serve her current customers.

In closing, Emily added some advice for high school seniors graduating this spring and embarking on their own journeys:

"With the assistance of counselors, high school programs can be structured to align with your career goals and give you a head start to your future. Applying for numerous scholarships my senior year of high school helped offset the cost of college. There are so many scholarships available to students, so take advantage of them!"

GreenStone is excited to continue our support of youth through the scholarship program and intern program, and to continue relationships with young professionals throughout Michigan and Northeast Wisconsin.

To learn more about the GreenStone's scholarship program, intern program, and full time job posting please visit our website.