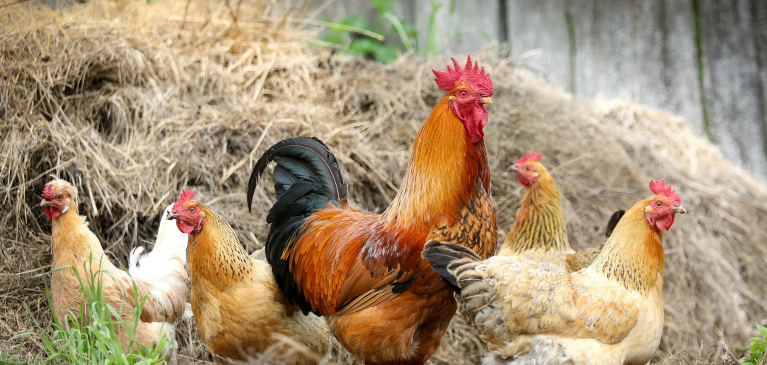 A house, a barn, a big garden and some acres to call their own is the Country Living dream of people drawn to a rural lifestyle. But how do small, beginning "part-time" farmers finance their dream, and what do they need to know when they talk to a lender about making that dream a reality?

GreenStone Senior Financial Services Officer Nancy Blaauw has a background in both traditional agriculture and country living loans, plus the experience to help folks clearly understand what type of financing they need for what they hope to accomplish.

"I do ask a lot of questions up front in the interview to narrow down the category where the customer fits," Nancy says. "At GreenStone, more than likely, we can help you in some way. That might be a loan fit to a customer's individual needs, resources to help them set up their business plans, or the knowledge we can share thanks to the years of experience our team has to offer.

Some customers' dream is to farm as a hobby, others have plans to grow into something more - in both cases GreenStone has financing options.

"Many of our customers begin as small or part-time farmers with a country living loan, then graduate to traditional agricultural financing when they decide to grow their operation," she adds. "They might buy their original land, then come back and buy neighboring acreage that goes up for sale, or decide to build a house or a barn on their property. They may add an RLOC (revolving line of credit) loan, which helps farmers pay crop inputs, livestock, or feed.

"The very first thing I will ask an applicant is, 'what is your planned use for this property?" Nancy adds.

"What are you planning on growing? Will you be selling your products at a fruit and vegetable stand? Will you be raising livestock?"

A farming background is helpful but not required, however a prospective "hobby" or part-time farmer should be prepared to talk about their farming knowledge or previous experience with their GreenStone financial services officer. A customer might be able to afford a loan, but he or she also needs to take into consideration the amount of income it takes to successfully support their goals.

Nancy says that part-time farmers should plan on putting between 20-35 percent down on the property. An approved mortgage from GreenStone also gives a part-time farmer the ability to borrow for other purposes as well: farm equipment, operating loans and livestock loans.

Several of Nancy's part-time farmer customers have found innovative ways to sustain their farm operations while living a life they've designed themselves. One customer grows chestnuts; another grows wasabi for Asian restaurants in Chicago; another raises chickens and sells eggs; and another runs a very popular corn maze and pumpkin patch every fall.

"One of my customers just purchased 30 acres of wooded ground and he's actually raising mushrooms," comments Nancy. "He buys the fungi, cultivates it throughout his woods and sells his mushrooms at the markets."

A part-time farm can be a dream come true for many people, and GreenStone's products and experienced loan officers partner with customers to make the dream practical and possible.

"We want you to be successful," affirms Nancy. "We can help."

As a leader in the agriculture community, GreenStone has a long-time mission of providing ongoing learning and development opportunities to our part-time farming members. Learning opportunities are delivered in a number of different ways, from one-on-one conversations with a GreenStone team member to large group seminars and webinars.

GreenStone also offers peer and mentoring opportunities for more focused and individualized learning through its Farm Forward Mentorship program, and has created a Grow Forward Grant which provides up to $40,000 in grants to help offset participation costs in educational programs and services for young, beginning and small farmers.

In addition to its mentorships, formal events and presentations, GreenStone provides ongoing resources through various venues, including social media channels (Facebook, Twitter and LinkedIn), the Open Fields blog, and the informational brochures and handouts available at our 36 branches.

GreenStone financial services officers remain committed to assisting and educating part-time farmers with the financing, educational resources and personal experience that supports the farming community and creates a lasting partnership with small farmers.

GreenStone Senior Financial Services Officer Nancy Blaauw has been employed by GreenStone for 18 years and works out of the Allegan, Michigan branch.

~~~~~

View more information on GreenStone's Country Living loans. In addition to agricultural financing, GreenStone provides loans for recreational property, rural homesite property and DIY or contracted country home construction.