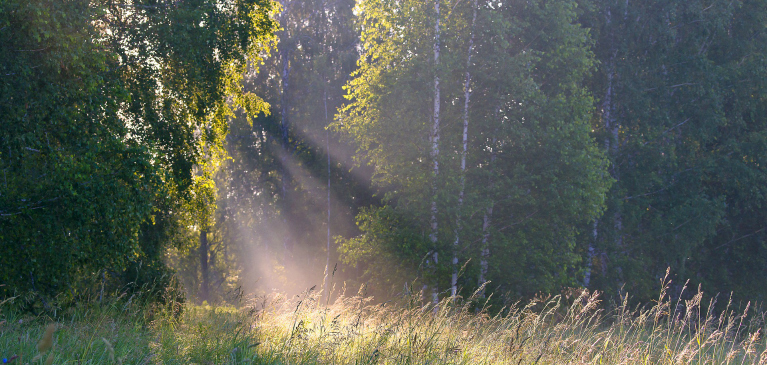 Farming runs in Chris's family. In fact, he and his wife Jackie, a collateral analyst working in the GreenStone Concord branch, have a seventh-generation family farm they purchased last December. Together, the couple raises beef cattle to sell for retail at multiple locations around mid-Michigan and at local farmers markets.

Chris and Jackie Sanford have two sons, ages 5 and 2, and Chris works full time in livestock nutrition. Outside of work and spending time with his family, Chris is engrossed in managing his farm in Jackson County.

Chris knew for his farm to prosper in today's market, he needed to improve his connection with consumers and learn how to communicate in a way that pairs their values with the values of his farm and the overall agricultural industry. In 2019, while browsing GreenStone's quarterly Partners magazine, Chris discovered a significant resource to assist him understand consumer's needs: GreenStone's Grow Forward Grant.

Since 2018, GreenStone has annually awarded up to a total of $40,000 in grants to assist young, beginning, and small farmers. Chris fit the qualifications, and successfully utilized his $1,000 grant to learn from the Table Talk Training workshop.

The workshop speaker, successful author and national expert Michele Payn offered a great amount of insight to build his confidence and his plan to better connect with consumers. Chris gained essential tools he's now using to translate his farm life into food and consumer values, a challenge many farmers struggle with today.

"In agriculture, there has been a lot of controversy regarding GMO's, antibiotics, and hormones. The Table Talk Training taught me how to better position myself…and walked us through steps to promote the best aspects of agriculture to consumers," recalls Chris.

Later into the workshop, Michele brought in two Moms. One mother had young children, and the other had adult children. The panel showed the two mothers' pictures and asked questions regarding their feelings of certain types of food. Chris quotes that, "This was a huge help! I loved the open conversations, and I gained a better understanding overall."

A year later, Chris feels more confident talking about the controversial topics of agriculture and better understands what consumers are looking for from beef cattle farms.

"There is so much opportunity in the grant program… Young farmers have the ability to better themselves and the industry," Chris shares as he encourages others to take advantage of the opportunity.

GreenStone looks forward to supporting many more young, beginning, and small farmers like Chris who are looking to expand their knowledge and strengthen their business. Visit GreenStone's website to learn more about the specialized loan programs, grants, mentorships and resources designed specifically to support young, beginning and small farmers.