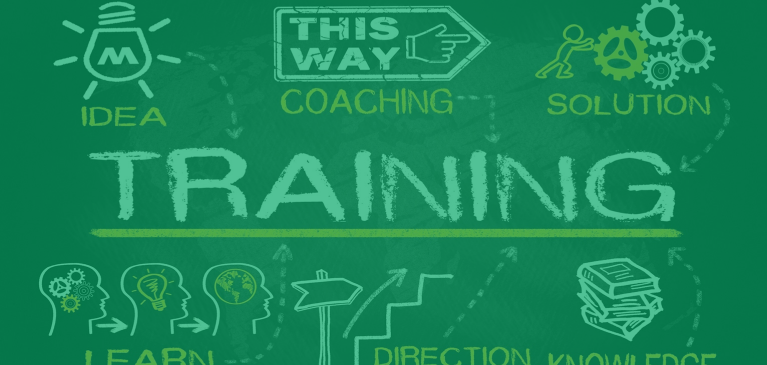 Interns at GreenStone have the opportunity for growth not only in technical skills, but also in the understanding of how a workplace functions and the necessary skills to succeed in the corporate setting. Andrew Kudwa, Director of Learning & Organizational Development, talks with us today about the importance of lifelong learning and making connections in an organization.

Q: What is the primary goal of the learning and development department, and what do they do for GreenStone?

A: The primary goal of our department is to support staff for onboarding to learn the nuts and bolts of their jobs. We give them the resources on the front end, so they do not feel like an island and make sure that they have the resources they need to succeed in their job. The second thing we do is make sure that everyone has the ability to network within the organization. When the learning and development department expanded, we were tasked with the job of developing a robust mentor program. From their first day at GreenStone, employees have a jumpstart trainer who guides them through their role and responsibilities as well as what we call a "Core Four" mentor who expands that employees' network within the organization outside of their department or sector. As we get bigger, we need to create more networks and connections because relationships are number one for us. We also redesigned our leadership program so that everyone has opportunities for leadership in their role. We want people to feel that they have a place within GreenStone - not just for part of their career, but for their whole career.

Q: In what ways do you feel interns are valuable to your department?

A: Our interns are involved in the current projects we are working on as a team. They add value to our department by supporting us in those tasks and challenging us on our processes so we can continue to improve. Each intern works on a variety of projects based upon what we are working on at the time they begin their internship. Alexis, our current intern, is supporting us with onboarding and our courses. She ensures that all of the tasks are ready to go when we roll out new courses, she looks at onboarding rosters and sets up onboarding meetings. We want interns to find value in their internships and develop skills, and we do that through team integration and task orientation.

Q: What soft skills do you look for in an intern?

A: I'm looking for someone who is willing to make a mistake, bring new ideas to the table, and bring a passion and an energy to what they do. For us, soft skills range across the board depending on your role within the department. Someone who is a great communicator and facilitator will be presenting and leading teams. Someone else might come in with analytical skills and critical observation skills, and we need them for data analytics. I will not hire based upon a particular soft skill, but what I am looking for is the willingness to learn, make a mistake, and be patient. Learning is a life-long process. We want someone with the energy and passion to continue trying and learning alongside us, and we will support that person in the best way we can.




Q: What are the industry-specific skills that you are teaching your interns in the department?

A: I want Alexis to get the full experience. I want her to see how different subject matter experts facilitate training, plus hear how the organization asks questions and how we respond to those questions. I want her to see all the different layers that we offer from project management to documentation to the resource library, and I want her to see our videos, leadership courses, and onboarding and mentoring so she can get the full scope of what the learning and development department can do. Not only is Alexis learning the skills needed for all those areas, but she is also learning how to communicate, ask questions, and collaborate with others. Both the technical skills and the interpersonal skills she is learning will prepare her for her career.

Q: If you are interested in a career in learning and development, what area of study is most valuable to pursue?

A: The Learning and Development department is a unique combination of expertise that does not revolve around one area of study. Originally, we had one learning and development specialist in the human resource operations department, but the role covered way too much as the organization grew and evolved, so we found that we needed specialization. When we specialized, we brought in three people from marketing who are specialized in communications, public relations, and graphic design. Our graphic designer had an interest in project management, so she is driving our instructional design. Our team member who manages our learning management system is analytical, and she came from an information systems and business analyst background. Personally, my background is finance and has nothing to do with human resources or learning and development. I worked in credit and sales before I came to this department. While our skills vary, our common ground is the desire to learn, mentor, and help others develop in their careers. If someone has that desire, we can use their skills to fit our needs within the department.

The Learning & Development department currently has one intern: Alexis Rosa, who joined the department in February of this year.

"My internship with GreenStone has taught me valuable real-life work experience. Working with the Learning and Development team on a variety of projects, such as onboarding, has reinforced how people are a company's number one asset," says Alexis. "Andy Kudwa has been consistent with the message that the company will only achieve success through its employees. GreenStone has made the employee experience a priority; I was an integral member of the team and never felt like "just an intern."

To learn more about GreenStone's internship program, visit Internships (greenstonefcs.com).