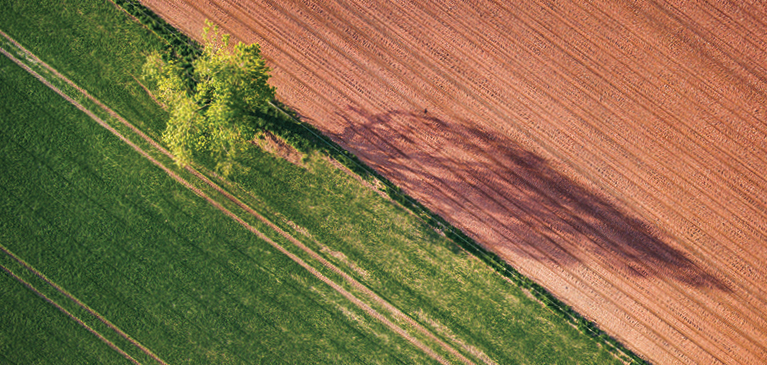 APH Reviews
The Risk Management Agency threshold for an Actual Production History (APH) policy review is now $200,000 on a per crop per county basis. With the weather conditions areas of the country experienced this year, it is likely many producers could meet or exceed this amount. An APH policy review is simply the process of verifying the accuracy of the insured reported production, share and acres. Accurate and complete records will simplify the process, along with following these guidelines:

Production records must be separated by crop, practice, type, unit and the actual crop year.
Records must be sorted by the 578 producer prints, settlement sheets and soft records.
The insured must keep three years of production records.
Livestock feeding should be recorded daily.
Printed combine monitor records should be stored with settlement sheets.
The insured cannot split truckloads, tickets and bins between units without proper soft records for comingled production.
Comingled production needs to be measured by a disinterested third party.The insured should keep original records and provide the Approved Insurance Providers (AIP) with copies.
Hard records are production records that prove the final disposition of the total crop and are verifiable by a third party. Soft records are the documents an insured must provide if production is separated by unit, practice, type or variety. Soft records must include all units and missing or incomplete soft records may result in comingled production and the loss of optional units. This may result in a lower guarantee.
If you think you will be submitting a claim that will be above the $200,000 threshold, please contact your crop insurance specialist to begin the APH Review process. Most claims will not be paid until the review is completed. The earlier the process begins, the earlier a claim can be paid. For more details, please contact your local GreenStone crop insurance specialist.
APPLE REMINDERS
November 20, 2018 is the sales closing deadline to change your current coverage or take out a new policy for the 2019 crop year. Premiums are not billed to you until August 15, 2019 and are due September 30. Your current coverage will carry over for 2019 if you do not change anything in writing by November 20. January 15 is the acreage and yield reporting deadline for fruit. Please report acres and production as early as possible! The County Transitional Yield and 2018 prices have not been announced at this time. That information will be included in your renewal information later this year.
CO-MINGLED PRODUCTION
Please be aware that any production from 2017 being carried over into the 2018 harvest needs to be measured or marked by an adjuster prior to adding the current year's production. Added production needs to be kept separate by unit through bin markings. If Optional or Basic Units are being combined, the insured may mark the bin themselves. ν
ACCOUNTING AND BILLING
Premium bills were due before October 1.
Starting with the earliest Premium Bill date, payments are applied as follows:
Any unpaid finance or interest charge,
Unpaid administrative fees, and
Unpaid premiums.
Please keep in mind accrued interest on uncollected premium is attached, according with the terms of the Standard Reinsurance Agreement, and cannot be waived by the agent or AIP.
END OF INSURANCE PERIOD
Insurance ends on each unit or part of unit at the earliest of:
Total destruction of the crop
Harvest
Final adjustment of loss
Applicable calendar date in the crop or special provisions
Abandonment
Or, as otherwise specified in the Crop Provisions
Provisions require a Notice of Loss within 72 hours of damage discovery, but not later than 15 days after the end of insurance period. Revenue losses must be submitted no later than 45 days after release of Harvest Price.
ACREAGE and PRODUCTION REPORTS
It is the customer's responsibility to report the crop that was planted in each section, the planting date, the percent share of that crop and the quantity harvested. Reporting your crop accurately and double checking everything is very important. Corrections or changes cannot be made after the reporting deadline. If you have any questions or would like assistance, contact your local GreenStone crop insurance team.

Link to full crop insurance news article: https://issuu.com/greenstonefcs/docs/partners_fall_18web/38