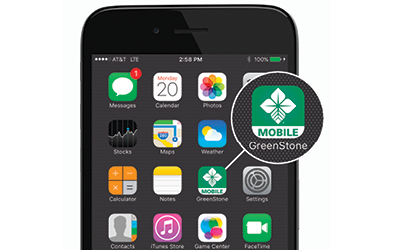 As a customer-focused lender, we strive to deliver the products and services you need to be successful in a way that meets your expectations. Realizing relationships, with custom solutions, remains a constant value we provide to our members, we also know, more and more customers are looking for online, easily accessible tools and methods of communication. As we work to continue to meet the needs of both, we consistently upgrade and enhance our online delivery and services. Because of the continual evolution, you may not be aware of all GreenStone has to offer. The following describes the online options available to you.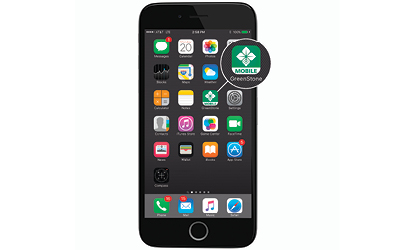 GreenStone's website
Following a recent launch of our new website, these enhancements are now available to you:
More intuitive navigation based on product and purpose
Easy access and better organization of all resources
Updated loan calculator, including a comparison option
Web-based Open Fields Blogs and Partners articles that are now more searchable and RSS feed enabled to automatically receive new posts by e-mail
More engaging and purposeful photography and graphics
A new interactive careers site
Now designed to improve usability and provide a consistent experience with GreenStone's new website, My Access continues to deliver online benefits with the same customer-based functionality and features:
File Exchange: A two-way communication tool where documents can be sent and received securely between you and GreenStone staff members.
My Documents: View and download specific documents GreenStone has securely stored, and when you sign up to receive bills and statements electronically, they are easily assessable here.
My Alerts: Take control and establish custom alerts that can be sent to any email or mobile phone number you desire.
Online Banking: Allows you to manage your accounts 24 hours a day, view account history, details and drafts, transfer funds, and schedule payments.
My Profile: Easily manage your contact information, password, security questions, authentication image and phrase, and subscriptions from one location.
Once you've created your My Access account, you can also gain mobile access your loan information from our convenient app, available in the Apple and Google Play stores.
Make a payment from your linked bank account
Utilize your devices camera to deposit checks into your operating loan account from anywhere
Transfer funds between accounts
Make or schedule disbursements
Monitor account balances and upcoming payment deadlines
Combining an interest-generating account with a term-loan at GreenStone gives you convenience and flexibility managing your future financial obligations related to your loan. Similar to a savings account, Funds Held gives you the ability to pay future financial obligations related to your loan, such as principal and interest payments, or for the payment of insurance premiums, taxes, or other related items. Additionally, money can be used for new purchases rather than increasing your existing loan amount.
Through the Funds Held program, your dollars in the account generate an estimated rate of 3 percent below the related loan interest rate. The balance in your Funds Held account can not exceed the principal of the existing loan.
Integrating your operating loans with short-term investments through a GreenStone Farm Cash Management® account gives you the dual benefit of easy access to operating funds while potentially minimizing net interest costs. When your Farm Cash Management account is activated and funded, money drawn will be pulled from the investment account before advancing withdrawals from your GreenStone operating loan. Access to your funds is easy through My Access.
When you're ready to live the country life, take advantage of our fast and convenient online loan request. The secure process takes approximately 15 minutes to submit information about yourself and any co-applicant(s) on the loan request. Be ready to provide details regarding your property, income, liabilities, and assets and we'll get back to you quickly to take the next step!
You can apply for the following country living loan products online:
Country home
Home construction or remodel
Land for a future home
Land for outdoor activities
Refinancing property
Part-time farm
For more information on all the convenient online tools available to you, visit our webpage or contact your local branch.

Link to article about digital toolbox: https://issuu.com/greenstonefcs/docs/partners_fall_18web/24