Summer 2018
Being a member of GreenStone can mean something different to each customer. Introduced at Patronage Day, we have been providing members the opportunity to share their personal perspective by selecting a word bubble most relevant to them. If you follow GreenStone on Facebook or other social media channels, you likely saw the wide variety of choices as photos have been shared throughout the year. GreenStone's board members are no different; they too find the benefit of their GreenStone partnership means so much. Continuing the theme, four additional directors share what is important to them and why they believe GreenStone is the cooperative to help them accomplish it!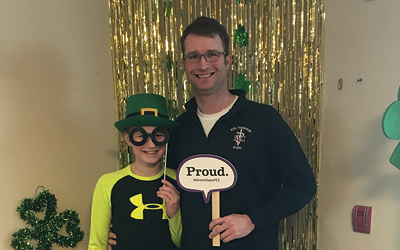 Matt Berge: Proud
Proud. A seemingly simple five letter word that says so much about how I feel about my life and career. Proud of my family. Proud of my parents, their life spent in agriculture and their passion for dairy. Proud of my children and all that they have been able to accomplish so far in their lives, and pride in the goals they have set for themselves in the future.
I wake every morning proud to go to work and spend my day helping to produce food for the world. I am proud to be a part of an industry that continues to do more with less, finding ways to improve the environmental sustainability of dairy while still providing a nutritionally superior food for our communities at an affordable price.
I am proud to be a member of GreenStone and to be entrusted with being a voice for my fellow members in the board room. I am proud of the strength and stability of GreenStone and the cooperative spirit that is integral to GreenStone's success, which can then be shared with all borrowers through patronage. I am proud of the GreenStone employees who work hard every day to do their part in meeting the credit needs of their customers. Ultimately, I am proud that all of this effort keeps GreenStone as a partner for rural America by providing reliable credit through good times and bad.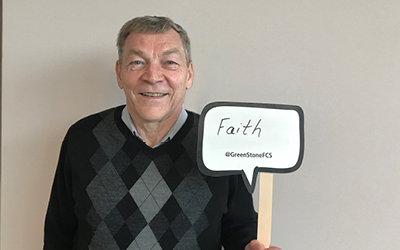 Gene College: Faith
From a biblical standpoint, the definition of faith is "the substance of things hoped for, the evidence of things not seen."
My faith is very important to me. Hope in this context is not a wish, but rather a certainty of something that currently cannot be seen but will have wonderful future results.
Faith is also a word that resonates with me when I think of GreenStone. The employees and directors have provided me the hope (certainty) of the passion to serve. They strongly desire the future success of our members, which might not be fully seen now, but will hopefully have great future impact.
GreenStone seems unique to me in that most employees consider their work as a privilege rather than a job. The organization operates in a manner to ensure strong future viability, but its main focus is on the members.
As an appointed director, I don't have a loan with GreenStone but have heard several stories of how employees not only met the financial needs of members, but also showed genuine interest in their life events and future aspirations. These are the stories that provide me the faith (certainty) that GreenStone will see long-term success.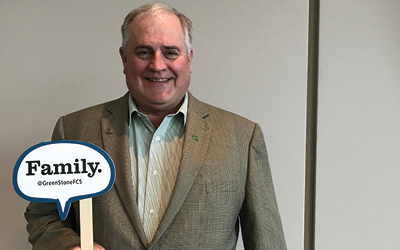 Ron Lucas: Family
Our family legacy is continuing with the aid of GreenStone, especially during the past three years of diminished farm economy.
GreenStone staff have assisted my family with the financial challenges presented to our small family dairy farm. Operational changes have been necessary that were never anticipated, but necessary to continue in today's agriculture era.
Our future is hopeful with the continued assistance provided by GreenStone. I am optimistic Lucas Dairy Farms, LLC will have a future for the next generation of Lucas family members.
The ending line of our farm statement is "Our commitment isn't just to bring in this year's crop but to make sure there is something left as a stake for the next generation."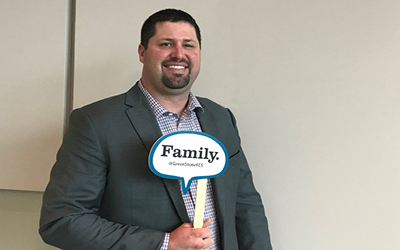 Peter Maxwell: Family

When I think of agriculture in America, I envision many things…lush green crops growing across a wide expanse; an orchard in the fall with branches drooping, full of bright red fruit; a picturesque dairy with well-kept buildings filled with happy cows; or even perhaps a small parcel of land with a few horses.

Whatever your image may be, I believe we would concur there is a very common thread throughout all of agriculture: FAMILY. Family is what ties us to rural America, it's why we all dream to live an honest life with open spaces.

Personally, it has always been my dream to raise my family on a farm, just like I was and my father was. I was blessed to grow up on a family farm where I was able to work with my parents, siblings, aunts and uncles, cousins and family friends. The triumphs and tribulations on our farm have all been shared with family, and these experiences have galvanized us and tied us together forever. I am never certain what the future may bring, but we will always have a family heritage that will tie us to the land we've been entrusted to care for…hopefully for generations to come.

Whether it's six or 600 acres, GreenStone has been there to back its shareholders and facilitate growth and a strong, reliable foundation for families to build on. GreenStone and the Farm Credit System have been there for every generation of my family since my grandfather pursued his dream of raising his family on 80 acres in Hope Township. GreenStone has allowed Allyson and I to make sound decisions to grow our business and raise our family in agriculture.

With greater than 95 percent of farms in the United States being family owned, I am certain we can agree family is why we are here and do what we do.

Read the full Director's Perspective article here:

https://issuu.com/greenstonefcs/docs/gs_partners_summer_18_web/29