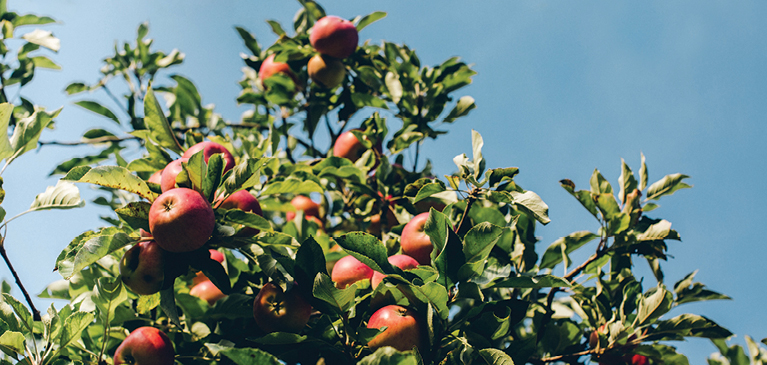 If you are looking for a sweet and savory slow cooker recipe to enjoy on chilly autumn days, you can't go wrong with the trio of bacon, apples, and chicken! With only six total ingredients and a great reason to take a trip to your local apple orchard, this recipe will quickly become a fall favorite.
Prep time: 30 minutes
Cook time: 6 – 8 hours
Ingredients:
4 boneless, skinless chicken breasts
5-6 apples, peeled and cubed
8 slices of bacon
1 cup BBQ sauce
1/4 cup brown sugar
1/8 cup lemon juice
Instructions: In small bowl, combine apples, BBQ sauce, brown sugar and lemon juice. Wrap each chicken breast with 2 slices of bacon and place in greased slow cooker.

Pour the BBQ-apple mixture over the chicken and cook on low for 8 hours or until chicken is done.

Source: www.chef-in-training.com

To view the article in the online 2019 Fall Partners Magazine, click here.