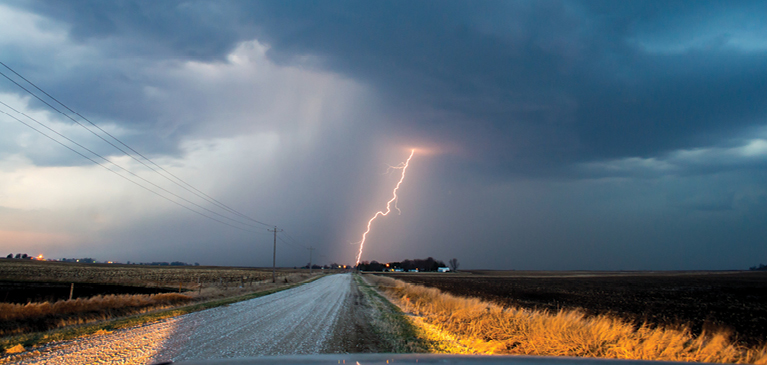 In this behind the scenes, two GreenStone employees share their work and passion to serve GreenStone's customers by providing crop insurance solutions to meet their needs.

Michael Hagerty

Senior Crop Insurance Specialist

12 years of service

Little Chute, WI


What background do you have that gives you unique passion to assist customers?

I enjoy working with customers to find the right solution/product that meets their individual needs. In my previous role as a credit analyst, it was all about creating and proposing different loan options that would meet the specific credit needs of our customers. The same is true in my role as a crop insurance specialist. I use a very similar process to propose different coverage options that can meet the specific needs of my customers.

What have you seen as the most important factor farmers should consider when purchasing crop insurance?

Breakeven cost / cost of production. This is especially true when looking at coverage through Dairy Revenue Protection. By knowing your cost of production, you can determine what the DRP guarantee price will be covering – be that either a margin or during a downturn minimizing loss.


How has the crop insurance industry changed during your time in the job?

Two big things come to mind, the switch to electronic documents and the growth of Dairy Revenue Protection (DRP) insurance. With all that has happened this year around COVID-19 and how we interact with our customers, much of the crop insurance process that was handled in person is now being handled electronically. Crop insurance renewals and acreage reports that where completed and signed in person are being handled via DocuSign and are now available thru My Access. While crop insurance specialist still meet with customers, they no longer have the physical paperwork and customers have electronic options available.

The second change to crop insurance, DRP, was a new insurance product that became available just as I became a crop insurance specialist two years ago, and has grown significantly since then. DRP allows dairy farmers to insure a quarterly floor price to protect against unexpected declines in milk price. A farmer can insure any amount of milk they produce, so it is available to all sizes of dairy farms. DRP insurance now covers over 25% of the milk that is produced in the United States.


What do you enjoy doing in your free time?

I enjoy spending time with my family, hiking, backpacking and camping. I also volunteer as a leader for several youth organizations

Emily Harke

Crop Insurance Specialist

2 years of service

Adrian, MI


What background do you have that gives you unique passion to assist customers?

I was extremely active in 4-H and FFA growing up, which lead me to pursue a degree in Agricultural Business and Animal Science from Iowa State University. My experience with agriculture growing up, and now assuming the role as a farmer's wife, has equipped me with the knowledge and understanding of the industry to assist GreenStone customers in protecting themselves against risk in their operations.


What do you suggest is the one factor producers should consider when purchasing crop insurance?

Prices. Crop insurance gives you the ability to lock in a futures price for every crop cycle. These prices help protect producers against a downfall in prices and yield. Crop Insurance is a great way to leverage risk and guarantee an income that can abstain adverse conditions.


How has the crop insurance industry changed during your time at GreenStone?

Crop Insurance is constantly adapting to the needs of the producers. There is a crop insurance plan that fits every farming operations' unique needs. From livestock to apples, sugar beets to dairy, corn to nurseries – crop insurance insures almost all commodities grown in the state of Michigan. Beyond that, whether you're looking for a baseline disaster policy or a policy with special pricing options, we have something that works for you.


What do you enjoy doing in your free time?

In my free time I enjoy boating, decorating and helping my husband on our family farm.

To view the article in the online 2020 Fall Partners Magazine, click here.