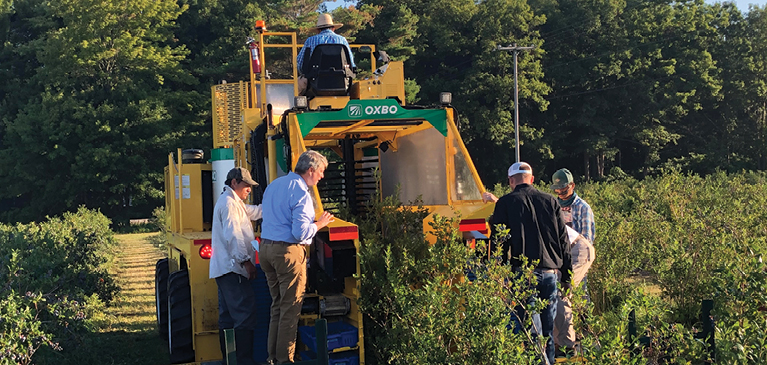 As Washington, D.C. heads into the closing months of a year like no other, it is worth reflecting on several critical responses from the 116th Congress. Additionally, I want to discuss items I hope Congress will continue to pursue as we work to tackle the fallout from the worst pandemic in the last hundred years. In order to restore and recover the greatest economic environment in our lifetimes, we must continue to take a bold pro-growth approach.

Early efforts by the federal government and ensuing lockdowns at the state level resulted in drastic economic impacts that touched every sector of our once-booming economy. In response to these challenges, I supported and helped pass the CARES Act. This bipartisan bill immediately provided critical relief to Americans, small businesses, and our medical professionals. Under the CARES Act, middle- and low-income taxpayers received up to $1,200 as well as an additional $500 per child. For example, a family in West Michigan with two working adults and two children received up to $3,400 in early direct assistance.

Another critical element the CARES Act addressed was empowering America's small businesses so they could restart operations as soon as it was safe to do so. The law included an initial $350 billion Paycheck Protection Program (PPP) to support small businesses during the coronavirus outbreak and encouraged small business owners to keep their employees on payroll. Through loans, grants, and tax credits, the PPP allowed more than 4.8 million small business loans resulting in saving an estimated 50 million jobs. This critical program saved 236,000 job in West Michigan alone. As a result, small businesses were able to keep the lights on and more employees were able to receive paychecks instead of battling the unemployment system.

As the pandemic progressed, it became apparent to me that Congress can and should do more to protect and thank those who work on our front lines. Whether it is our first responders, medical professionals or those keeping the shelves stocked in grocery stores, each of these individuals have played a critical role during this pandemic.

That is why I introduced H.R. 6433, the Helping Emergency Responders Overcome Emergency Situations Act or HEROES Act. Under this bipartisan bill, first responders, medical professionals and senior caregivers working in a county with at least one COVID-19 patient would be awarded a four-month federal income tax holiday.

Although our markets have stabilized, payrolls are rising, and the unemployment rate is dropping, now more than ever we must continue to focus on ways to lift our economy and help get people back to work. Through my work on the Financial Services Committee, we are committed to creating and fostering an environment that encourages entrepreneurship and innovation and removes the regulatory shackles from our public companies. We must work to improve and expand access to the capital markets, help grow our small businesses, and increase more investment opportunities for Main Street investors. I believe that providing these investors with more choices will help grow both savings and retirement accounts.

As Congress works to overcome the challenges created by the coronavirus pandemic, prioritizing health, safety, and economic opportunity must remain at the forefront of each federal dollar spent. As this tumultuous year winds down, I am confident the federal government can take the necessary steps to restore our economy, lift wages, and increase opportunity for residents in my home district of West Michigan and across the nation.

To view the article in the online 2020 Fall Partners Magazine, click here.