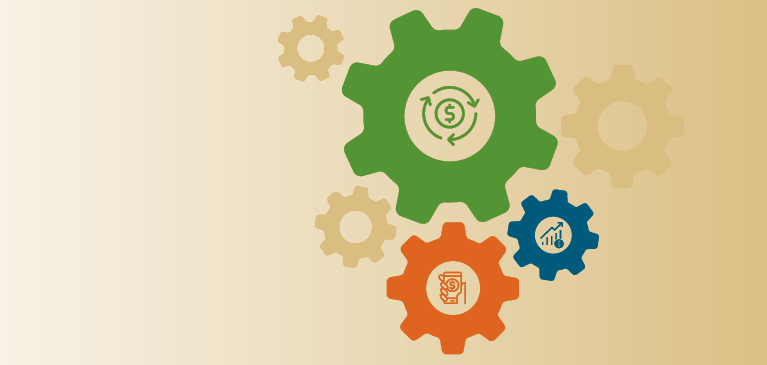 Country Living Specialization

GreenStone's rich heritage is connected to those with a passion for rural living. Our customers can count on our expertise in rural lending to provide the best financing possible for a dream home in the country. Specializing in rural homes, vacant land and small farms, GreenStone also leverages decades of experience in home construction financing to make any rural property financing process smooth and easy for our members.

Managing your home loan, vacant land loan, or your contracted or DIY construction loan with GreenStone's online banking and money management tools gives you flexible access to your funds and keeps your payments organized, on-time and within your budget.

Agriculture Experience

Weather, regulations, market fluctuations, global pandemic…there are many influences on an operations' bottom line that are completely outside of a farmer's control. GreenStone understands this, and has dedicated the last 104 years to building the kind of support into its lending practices that allows farmers to roll with challenges while working towards success.

Partnering with GreenStone puts farmers back in the tractor seat, with accessible, time-saving technologies and money-saving loan management tools. These efficiencies contribute to running a farm based on banking, loan and communication choices that are best for each individual operation, giving farmers and producers more personal control over their businesses.

Our appreciation for our agricultural customers, our gratitude for the work they do, and our understanding of what farmers need to protect and grow their operations is an impetus for all of the products we develop.

Updated Convenience

In our continuing effort to make managing finances more seamlessly convenient for our customers, GreenStone launched a new online banking platform within My Access on October 13. While the new system will allow more intuitive navigation, convenient new options and enhanced security features, the benefits of our Farm Cash Management and Funds Held accounts go a step further with interest accrual and fluid transfer of funds.

Money-saving Loan Management Tools

Farm Cash Management (FCM) and Funds Held (FH) accounts help GreenStone customers manage their financing, while offering interest accrual on money that customers deposit within each account.

Funds Held

A Funds Held account can be added on to many loans through GreenStone. This interest accruing account offers a rate of three percent less than the interest rate on the loan. While earning interest, it's an effective tool that allows customers to earmark funds for future property taxes, insurance bills, or payments without using an escrow or losing interest on the funds designated for payment. Regardless how a customer's loan payment plan is established - annual, semi-annual, quarterly, monthly or bi-monthly – customers maintain 24/7 access to monitor the amount of cash in their Funds Held account online, allowing them to add funds as necessary, and have peace of mind knowing their loan payment will be automatically pulled on the scheduled date(s). The customer manages the account, and their money is often earning far more in Funds Held than it would earn sitting in a checking account.

Farm Cash Management

Farm Cash Management (FCM) is a tool that can be tied to a revolving line of credit, allowing members to place excess cash into their FCM account and earn interest when the revolving line of credit funds are not needed. Integrating your operating loan with this short-term investment account gives you the dual benefit of easy access to operating funds while accruing interest and ultimately reducing interest costs on the loan. A FCM account is tied to a customer's operating loan and its draft checks; when money is drawn, the funds will be pulled from the balance in the FCM account before advancing funds from your revolving line of credit - it is a business convenience tying money management and farm operations to one multipurpose account. Interest rates fluctuate; however the time-saving, bill-paying efficiencies of FCM make this account a benefit for all farms.

GreenStone recognizes the scope of our responsibility to our customers, in-person and online. Our mission is "to support our rural communities and agriculture with reliable, consistent credit and financial services, today and tomorrow". We believe this includes working diligently to improve our technology and cyber-security, along with our continued dedication to serving all our customers safely and effectively.

My Access

Need to schedule a loan payment? Deposit checks or transfer funds? Monitor account balances? Sign and send a secure financial document? Set up custom alerts to keep your payments on track?

My Access is a secure, personalized online portal that combines access to GreenStone's online banking offerings with a series of value added tools. Through the single, secure login, customers can monitor loan accounts and perform a variety of time-saving tasks:

• Online Banking: The newly upgraded system allows you to manage your accounts 24 hours a day, view account history, details and drafts, transfer funds, and schedule payments. In addition, you can also access your information from our convenient app, available in the App and Google Play stores.

• File Exchange: A safe, two-way communication tool where documents can be sent and received securely between you and GreenStone staff members. Emails from personal accounts can be hacked and breached; the encryption enabled by File Exchange is a vital step in protecting your financial documents and loan accounts.

• My Documents: View and download your specific documents GreenStone has securely stored, and access and print bills and statements.

• My Alerts: Take control and establish custom alerts to be sent to any email or mobile number you desire.

• My Profile: Easily manage your email address, password, security questions, authentication image and phrase, and sign up for paperless bills and statements.

Improving the depth, security and convenience of our online services has never been so important. With changes imposed by the coronavirus, we are pleased to have the technology infrastructure in place to efficiently provide all customer services online, and will continue to provide streamlined, state-of-the-art service while maintaining the security and privacy of our customers' information.

We acknowledge the steep technology learning curve many of our customers underwent this past year, and we deeply appreciate our customers' persistence and loyalty. Going forward, GreenStone will continue to provide solutions to give our customers more options and control over their finances, which lead to more time in the barn, woods and field!

To view the article in the online 2020 Fall Partners Magazine, click

here

.