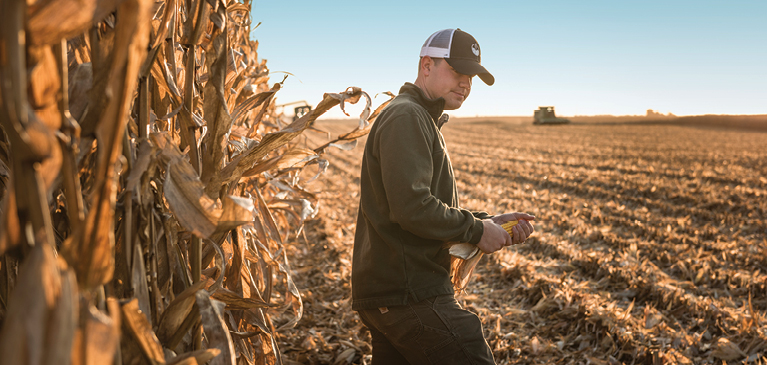 With today's ever-changing and fiercely competitive market, getting started in the agriculture industry can be overwhelmingly challenging. However, the future of agriculture depends on the next generation of farmers and their ability to continue feeding the world. In part, that's why GreenStone believes in offering young, beginning and small farmers financial assistance to overcome the challenges.

Through GreenStone's Grow Froward Grant, young, beginning and small farmers are able to strengthen their business, expand their knowledge and better manage their farm. Again this year, the program provides up to $40,000 in grants to offset costs and promote the success of young, beginning and small farmers. Current GreenStone customers are eligible for up to $1,000 each year and non-GreenStone customers can receive up to $500 per year.

To be eligible for a Grow Forward Grant,

• Must be a young, beginning or small farmer

– 18-35 years of age, or

– Farming for less than 10 years, or

– Sustain annual gross sales from agricultural production of less than $250,000

• Must be eligible to be a member of GreenStone, residing in Michigan or northeast Wisconsin

Intended grant use must align with one of the following categories:

• Agricultural programs/events: educational course/program (on-site or online), conference fees, etc.

• GreenStone resources: first time use of accounting and tax services, technology support, etc.

• Non-GreenStone services: business and farm consultants, etc.

Apply Now! GreenStone looks forward to helping many young, beginning and small farmers navigate their farm journey. For more details on the grant or to apply, visit www.greenstonefcs.com/ybsf.

To view the article in the online 2020 Fall Partners Magazine, click here.