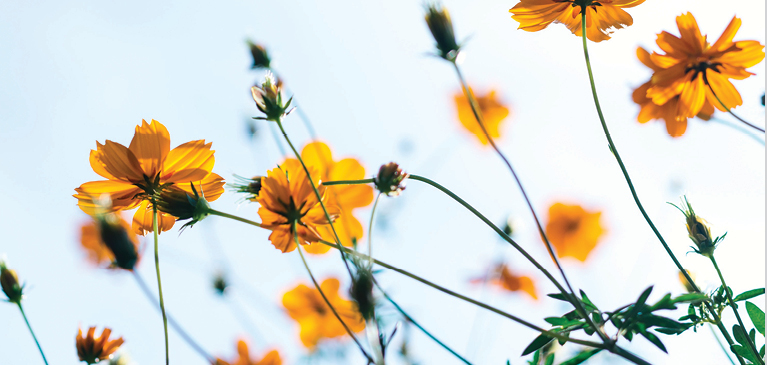 Whether you enjoy a deep house-clean or are just filling time, everyone can benefit from the KonMari 'life-changing magic of tidying up'. Author Marie Kondo created the now-famous KonMari Method of organizing a home by eliminating any belongings that do not bring joy into your life. Applied to spring cleaning on an annual basis, this method will eventually shrink the clutter facing you at the end of a long Michigan or Wisconsin winter.
Here's how it works:

"KonMari teaches you to ask a simple question when you go about tidying up your house. Of each item in your home ask, "does it spark joy?" If not, get rid of it.
"The appeal of Marie Kondo's KonMari method is that it can be applied to all parts of your life. From using KonMari when folding your clothes to changing your perspective when it comes to your relationships!" (Wayforth)
Some of your relationships might have changed over time and no longer spark the same level of joy for you, and KonMari is about listening to your feelings and setting healthy boundaries. Cleaning house can mean getting rid of any stuff bogging you down or holding you back – and the KonMari method wants it cleared away today.
Kondo warns of saving "someday" items -- the clothes we might fit in again (someday), the hedge clippers we might need if we plant a hedge (someday), the violin we played in high school and will definitely play again (someday). Someday can be a trap. Instead, honor your belongings by donating them to someone who will use them now.
Tips to Get Started:
Do it all at once
Keep in mind your end goal
Always ask "Does it contribute to your happiness?"
Focus on a category at a time, rather than a location
Work in Order, Kondo suggests: Clothes, books, papers, miscellaneous, and finally sentimental items. The KonMari Method can be brutally efficient -- to call it 'tidying up' is like calling a hurricane a 'strong breeze'. However, KonMari gets the job done and gets your home and possessions clean and organized. To get out from under too much junk, the inherited 'good china' or the boxes overflowing on the shelves in the basement is a very freeing feeling.

The ultimate upside to the KonMari Method of spring cleaning? There will be much LESS in your house, garage or pole barn to spring-clean NEXT year!

Resource: The Ultimate KonMari Guide & Checklist

To view the article in the online 2020 Spring Partners Magazine, click here.