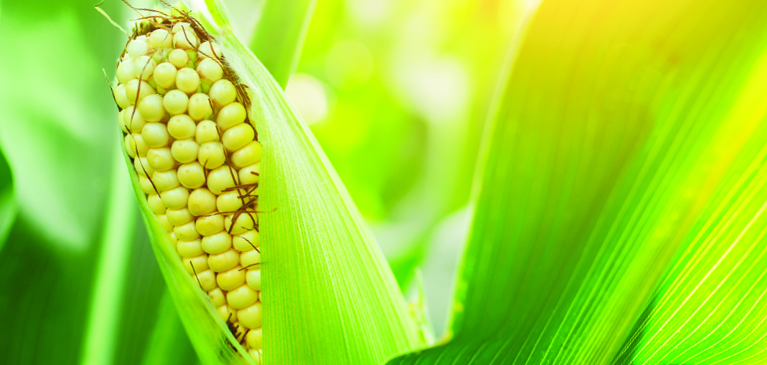 Time: 10 minutes
Cook time: 40 minutes
Total time: 50 minutes
Servings: 6
Calories: 339kcal

Warm up this winter with a creamy favorite, Bacon Corn Chowder. Enjoy each bowl filled with ingredients your local farmer might be producing: corn, potatoes, bacon, and more.

Ingredients:
• 6 slices bacon, crisped & crumbled; divided in half
• 1 medium sweet yellow onion, diced
• 2 garlic cloves, minced
• 3 tablespoons all-purpose flour
• 4 cups vegetable or chicken broth
• 2 bay leaves
• ¼ teaspoon dried thyme
• ¼ teaspoon dried parsley
• ¼ teaspoon dried chives
• ¼ teaspoon ground nutmeg
• 1 teaspoon Kosher salt
• ½ teaspoon freshly ground black pepper
• ½ teaspoon smoked paprika
• 1/8 teaspoon red pepper flakes optional
• 2 medium potatoes, peeled & diced
• 1 cup half 'n half cream
• 6 cups corn kernels (approx. 8 ears of fresh
corn or a 28.8 oz. bag of frozen corn)

Instructions:
1. Cook bacon until almost crisp. Transfer bacon to a paper towel-lined plate, and discard all except 2 tablespoons of bacon grease.
2. Cook diced onion in the remaining bacon grease until onion is translucent.
3. Add minced garlic and cook 30 seconds.
4. Dust cooked onions with flour and stir to mix well.
5. Pour in broth, bay leaves, thyme, parsley, chives, nutmeg, salt, black pepper, paprika, red pepper flakes and diced potatoes. Stir well. Bring liquid to a boil and boil for 10 minutes or just until the potatoes begin to fall apart.
6. With a potato masher, mash the mixture until approximately half the potatoes are mashed.
7. Add half 'n half and corn kernels. Mix thoroughly.
8. Simmer for 15-20 minutes over low heat to thicken.
9. To serve, place soup in bowls and top with the crumbled bacon.

Complete recipe and photos at: The Cookie Rookie.

To view the article in the online 2020 Winter Partners Magazine, click here.