How are you planning to inspire, grow and improve your personal life and business in 2020 and beyond? Hear from three of your GreenStone Directors on their view from the board room and the tractor seat.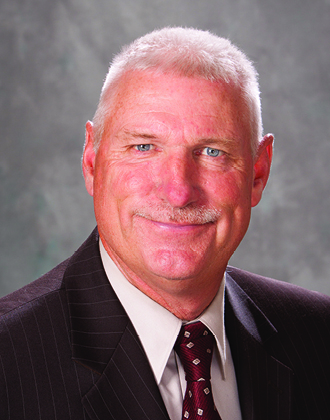 Tom Durand
As we enter into a new decade and new year, it is good to take time to reflect on not only the last year, but the past decade changes in agriculture. One has to ponder, 'what will agriculture and rural America look like in the next ten years?' From my perspective, I believe we must prepare for change. As I have grown older, I've found accepting and embracing change in life is the best path to dealing with aging. With the evolution of modern, fast paced technology, change is happening at a frantic pace, and being able to adapt is more important than ever. I think there is a lot to be said for young people learning lessons from the older generation, but in turn I suggest the older generation has just as much to learn from the younger generation. With all the tools technology has to offer to increase productivity. I know I love to network with younger farmers who love their occupation, and I really find value in sharing knowledge back and forth with them. I would just say to our members to stay positive and inspired even though the past year was difficult and remember no two years are alike. May 2020 be healthy and prosperous for all of you!
Andy Snider
I have always enjoyed thinking about New Year's resolutions even though disappointment often comes from not following through to completion or simply not meeting my lofty personal goal. Conversely, most of my business decisions for projects or a planned course of action have more teeth in them, so to speak, which forces me to follow through. However, this past year I was finally able to follow through on a personal goal of better fitness and losing a few pounds. At 56 years old I took up running and bicycling...completing two 5Ks and the Mackinac Island 8.2 mile races, and a 25 mile bike race, losing 15-20 pounds in the process. I feel great about myself and learned to enjoy it.
Today we hear a lot about work-life balance; the problem for farmers over the years has been finding time for personal things with all of the business demands already on our schedules. I have regrets from the early years of not choosing more family time over driving ahead for the growth of the business. I do see better patterns of this in today's younger generation and I try to encourage it with all I interact with—a healthier mind and body can equate to better decision-making and productivity.
This month starts our seventh year in a 50/50 partnership between me, my wife, Beth, our son, Zack, and his wife, Priscilla, running our farm. When we started this process together I had a 7 and 7 year plan that would allow us to complete our succession plan by the time I was 65. We set out on this path not because I need to be totally done working by then, but we felt it was important to have an orderly and official transfer of responsibility and decision-making. We have had a lot of expansion in most areas of our business over the last few years, which has led to one of our farm goals this year: fine-tune all of our newer and bigger endeavors.
My other personal/business goal is to officially follow through this year on mapping out the remaining phase of our succession plan. I've heard over the past few years that farmers typically answer the succession question with "Oh, in about 5 years...". Then, several years later, they give the same answer, never really following through. I am very blessed to have a highly capable next generation eager to take on the task and I want to encourage other multi-generational farms to challenge the next generation sooner than later. They probably won't farm exactly like you would have, but you might be surprised. And, the results are rewarding.
Goals and succession are both real issues here at GreenStone as well. Our board, along with the executive team, have been addressing both of these topics. The 'front burner' topic continues to be capital. How much is enough and how to best use it to support our members. Returning nearly 50 percent of our net income in patronage is unprecedented and an exciting value we're pleased to be a part of approving!
Succession has also become a prominent topic as well. We are very blessed at GreenStone to have one of the best CEO's in the Farm Credit System. Dave Armstrong is an excellent leader and he's working with the board and executive committee as we start talking about these ideas. The continued development of our 'bench' is an important priority and our board is engaged on his topic.
Dale Wagner
As I put the extreme weather, market conditions and the disruptive state our government is in this year in the rear-view mirror and look forward to 2020, several things come to mind. First, I'll prioritize taking time for family and friends. It seems to me the struggles of the past year had a way of pushing the amount of time for this to the back burner. Refocusing here is important to our family business. Secondly, this past August the only financial services officer we ever had the pleasure of working with retired from GreenStone. To be 100 percent honest, change is always a little scary. Although I fully expect the transition to be seamless, I believe we can be a part of the success. We have the opportunity to nurture a great working relationship with our new financial services officer by taking responsibility to help her understand our business culture, our values and our goals. My third thought is we need to focus on the things we do well. For us, that means to continue operating an efficient business by optimizing the use of technology while empowering our employees to work effectively. Growing a successful business is more than just the size; it's about doing things that help create a good outcome.



To view the article in the online 2020 Winter Partners Magazine, click here.