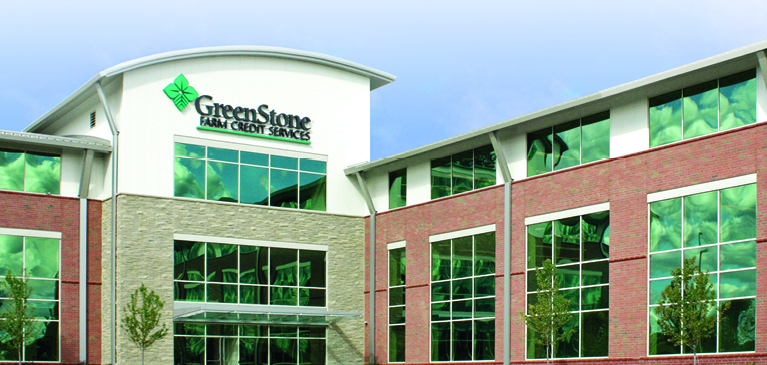 Among the list of added benefits enjoyed by members is the opportunity to lead your cooperative. GreenStone is governed by members who have a vested interest in seeing the association continue its successful mission of serving rural communities and agriculture. You are our owner and you have the right and responsibility to guide the cooperative forward.
As a member, you have three opportunities to be involved in the association leadership – the Board of Directors, the Nominating Committee, and Voting.


Nominating Committee
The Nominating Committee identifies, evaluates and nominates a qualified slate of candidates for stockholder election to GreenStone's Board of Directors and to the association's Nominating Committee for the next year.
Nominating Committee members are elected to a one-year term with a maximum of three consecutive years. If you fit this criteria, send us your profile for next year's elections here!
• Be a voting stockholder of the association
• Have an outstanding loan balance with the association
• Not be a Director, employee or agent of the association
• Not be a candidate for the Board of Directors while serving on the Nominating Committee
• Reside or have a headquarters within the association's chartered territory

Board of Directors
GreenStone is governed by a 16-person board, 14 of which are elected members of the cooperative each serving 4 year terms on a rotating cycle. The board provides overall direction to the organization's leadership.
Members of the Board of Directors play an important role in overseeing that the association's operations are maintained in a safe and sound manner, and ensuring GreenStone is fulfilling its mission of serving rural America and agriculture.
If you are excited by the opportunity to serve your fellow members and help lead GreenStone, submit your profile for consideration in next year's elections here!
• Overseeing the strategic direction and objectives of the association
• Providing for competent association leadership and management
• Establishing systems and processes that provide safe and sound operations
• Ensuring that information and disclosures provided to customer-stockholders and System investors are accurate and reliable
• Remaining loyal to the association's interests


Vote
GreenStone is a cooperative and is owned by its members. You have the right and obligation to participate in elections of both the Nominating Committee and the Board of Directors.
In May 2020, all GreenStone voting members in regions one and two will receive an election ballot on which you will vote for Directors to fill two seats in each the northern and thumb region of Michigan.
In addition, you have the opportunity to vote for Nominating Committee members in all regions who will serve on the selection committee that will identify the candidates for the 2021 elections.
Sharing your voice and being engaged in your cooperative is critical. Whatever role you choose to fill, do it with pride and ensure you take advantage of every opportunity provided by your cooperative membership!


To view the article in the online 2020 Winter Partners Magazine, click here.