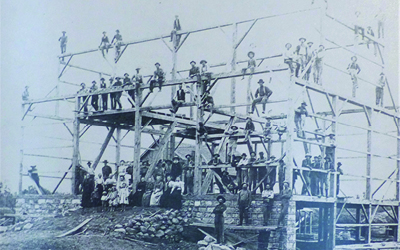 Revenue Protection

: RP protects farmers from declines in both crop prices and yields. The guarantee is based on market prices and the actual yield on your farm.

Yield Protection

: YP provides coverage against a production loss due to unavoidable, naturally occurring events.

GAP Policy

: GAP adds a band of coverage in addition to an underlying RP or YP policy. It provides simple yield and revenue protection up to 95 percent coverage.

Increased Coverage Election

: ICE supplements yield protection by increasing the price selected on an underlying MPCI policy. It provides additional coverage against yield and/or revenue loss within a selected coverage band.

Price-Flex

: Price-Flex allows insureds to choose an alternative price discovery period. The highest projected price for these alternative price discovery periods is used to establish the revenue guarantee for loss purposes.

To view the article in the online 2020 Winter Partners Magazine, click

here

.