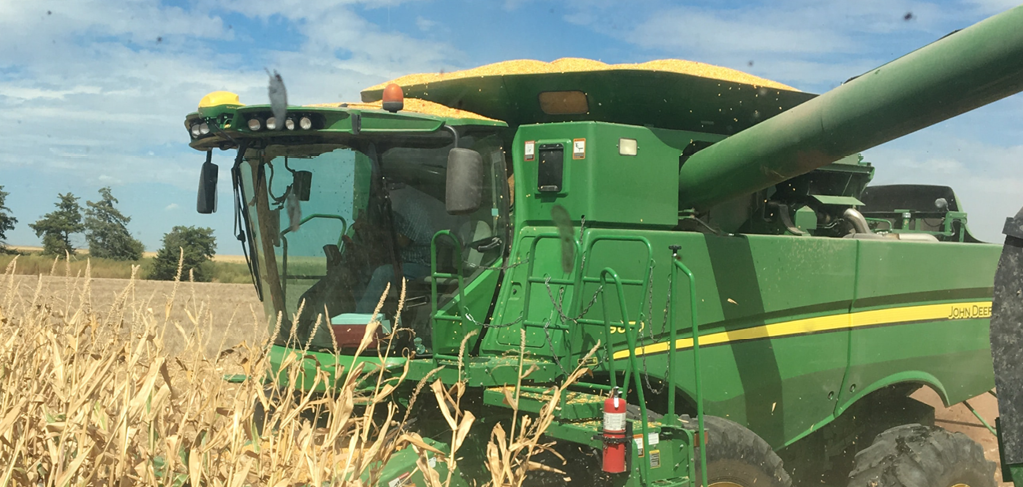 While becoming MAEAP verified is a big step in being more environmentally conscious, it is just one of the many steps that must be taken in the ongoing process of minimizing the environmental impact. Once verified, it's important farms get reverified every five years to ensure their operations still meet the best management practices while maintaining the legislated certainties the program offers. This reverification is essential to confirm their ongoing farm practices as well as any new or major changes align with evolving environmental standards set by MAEAP.

Since much of the leg work and preparation has already been completed during the process of earning the initial verification, the reverification process is relatively simple. Similar to the first risk assessment, technicians will do a walk-through of the farm to ensure the operation aligns with the set standards. If improvements are needed, farmers work on their own time to make those changes.

"When it's time to be reverified, most farmers already understand what the expectations are. As they incorporate new changes, they keep MAEAP standards in mind and it often becomes part of their routine," Joe says. "Our reverification process has over an 80 percent retention rate!"

Working with your MAEAP Technician

The reverification process is often quite simple, in part due to the strong relationship MAEAP technicians build with the farmers they work with.

"Farmers utilize their technicians as resources. If they are putting in a new well, they'll turn to their tech for guidance on where the well should be placed so they meet their setbacks for chemical or fuel," Joe explains. "Since they are already being guided down the right road, it helps prevent any problems during the reverification process."

By having a good relationship with their technician, farmers can continuously turn to them for advice as they implement new changes, buildings and structures to their farm – anytime, not just during the reverification process. This limits the number of improvements or adjustments that need to be made during reverification and ensures farms remains environmentally conscious for a cleaner tomorrow.

For more information on getting MAEAP verified, the reverification process or how your farm can become more environmentally friendly, visit www.MAEAP.org.



To view the article in the online 2021 Fall Partners Magazine, click here.