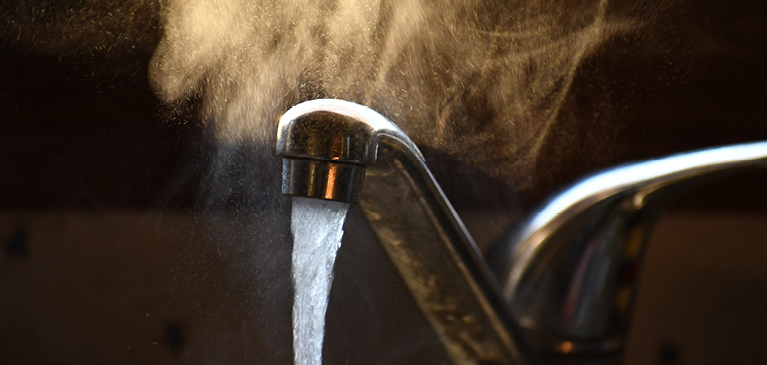 In discussing the ongoing debate surrounding "regulated waters" last fall, we said, "…the federal elections may play a significant role in the future of WOTUS/NWPR (Waters of the United States/Navigable Waters Protection Rule). The Obama Administration took a far-more conservative approach to jurisdictional water when they issued the 2015 rule, compared to the current rule under the Trump Administration" (Greenstone Partners, October 15, 2020).
True to form, with the new administration comes another potential change in direction with respect to regulated waters. According to Bloomberg Law, "President Joe Biden set the WOTUS pendulum swinging again on Jan. 20. That day, he announced that the EPA and the Defense Department would review Trump's narrow federal waters definition. Biden also signed a separate executive order revoking a 2017 Trump order calling for a review and reversal of the Obama rule."
Water is the Lifeblood of our Society/Economy
Our country has debated the definition of jurisdictional or regulated waters for decades. It's no small question and it has plenty of politics baked into the debate. Too restrictive and development and agricultural practices could be handtied to the extent it severely stifles growth. Too lenient and we risk impacting the lifeblood of our society and economy – clean and plentiful water.
This is one of the many environmental issues about which we have written over the years for the agricultural community.
Environmental Issues are Dynamic
The truth is, environmental issues and mankind's activity are inexorably linked. This is true for manufacturing, our daily lives, and perhaps more than anything – agriculture. We need clean air, clean water, and healthy soil. But this doesn't just happen. We don't want to return to the days when pollutants were recklessly strewn about, dumped outside the backdoor, buried on a remote area of the property, or used to fill a hole.
Environmental regulations are not stagnant. New laws and regulations are developed as we learn more about the potential effects of natural and man-made chemicals on human health and the environment.
PFAS Are Affecting Everyone
The most recent example of waste products being mismanaged (or ignored) is per- and polyfluoroalkyl substances (PFAS). Several farmers were directly impacted by these chemicals including farmers in Maine, New Mexico and West Virginia. My colleagues and I have written and spoken on this issue extensively over the past few years.
As frustrating as WOTUS has been, PFAS and its impact on agriculture could dwarf WOTUS; briefly, here's why.
PFAS have been used in industrial and consumer products for decades (waterproofing materials, stain resistant fabrics, food wrappers, cooking utensils, cleaning products, waxes…the list is lengthy).
The firefighting foam Aqueous Film-Forming Foam (AFFF) contains PFAS and has been widely used at airports. Because AFFF is sprayed with large amounts of water on fires it can easily enter the environment and impact groundwater.
PFAS are ubiquitous. They are found on nearly every corner of the earth and in our bloodstream.
There are thousands of PFAS chemicals, and we've have only focused on a few of these chemicals.
They are believed to pose health hazardous in very minute levels (parts per trillion level - ppt). A ppt is equivalent to 1 second over 31,500 years.
They are persistent in the environment (they don't break down easily).
The most common way farms have been impacted by PFAS is by proximity to a facility that manufactured, used, or released PFAS. PFAS can travel with the groundwater and impact nearby water supply wells.
They can also enter a farm by way of biosolids (from years past or present). Even if you didn't land apply biosolids, it's possible that your neighboring farm did, and PFAS associated with those soil amendments could enter the groundwater and impact your farm.
If your farm is impacted, it could render your water, crops, livestock, milk, and land worthless.
This isn't intended to frighten anyone, but to make you aware of an important environmental issue. If you want to learn more, we have established two different Resource Pages on our website: Agricultural-Environmental Resources and PFAS Resources, both are available from our home page (dragun.com).

Michigan Establishes PFAS Limits
Complicating the issue of PFAS is we still lack federal standards from the Environmental Protection Agency. Many states, including Michigan, have taken it upon themselves to establish their own standards. Michigan established "maximum contaminant levels" for seven PFAS chemicals and they are some of the strictest in the nation.

We still have a lot to learn about how PFAS effect human health in the environment. If there is some good news, it's that, according to the Agency for Toxic Substance and Disease Registry, blood levels for certain PFAS are dropping (as some are phased out).

What to Expect from the Biden Administration?
The new administration has not yet released its environmental priorities. How the current administration attempts to redefine regulated water will be carefully watched, and if it does change, we need a carefully crafted definition based on science, not politics.

Moreover, proper management of the environment is not just a good idea, it is essential for humans to flourish. What often complicates our approach to these matters is the conflating of environmental issues and political issues.

ABOUT THE AUTHOR
Alan Hahn is an Environmental Professional and Business Development Manager at The Dragun Corporation in Farmington Hills, Michigan.

The opinions stated herein are not necessarily those of GreenStone Farm Credit Services.

To view the article in the online 2021 Spring Partners Magazine, click here.