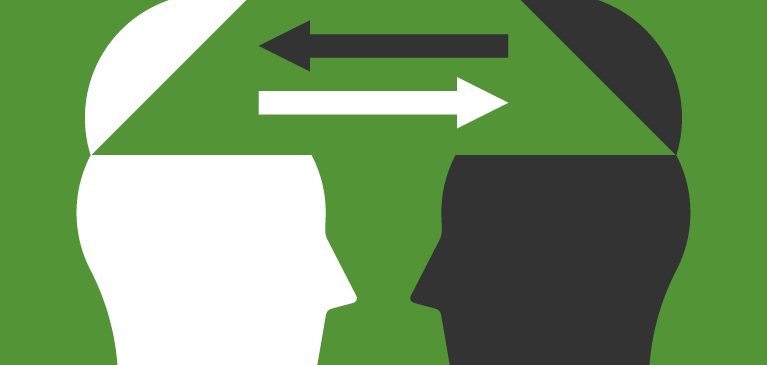 Committed to agriculture, GreenStone focuses on providing both financial and educational resources to help prepare the next generation of industry leaders for success. With this in mind, the fourth round of the cooperative's Farm Forward Mentorship program partnered 21 individuals together, a young, beginning or small farmer to be mentored by an experienced farmer of a similar commodity.

Through this mentorship program, mentors share industry knowledge and pass along years of lifelong lessons operating a farm to their mentee to better equip them for the many challenges faced when entering agriculture.

After launching in February, program participants met with their partner in-person several times during the spring to connect with their partner and learn more about each other's operation. Whether those meetings were in-person, via video chat or simply a phone call, participants were encouraged to share ideas, ask questions and use one another as a resource. One of those meetings consisted of an in-person, on-farm visit to tour their partner's operation – a crucial step in the mentorship process.

The farm tours deepen each participant's understanding of their partner's farm and kicks off the friendship between the mentor and mentee. A valuable resource for the mentees, these on-farm visits provide the young, beginning and small farmers a chance to gain insight on a larger or more experienced farm while possibly helping them envision a more defined future goal for themselves. They can freely ask questions and use this shared information to execute more efficient changes on their farm - leading to long-term success.

Just as they offer the mentees a chance to better understand practices implemented by experienced farmers, each farm visit provides an equal opportunity for mentors to learn about newer practices they might not have thought to look into. Working with someone who has a different background and possibly less experience in the industry can be extremely beneficial as it offers new perspective from a fresh set of eyes. Additionally, these visits can include discussion about emerging industry trends or regulation challenges and can lead to a stronger resolution for both through the different perspectives talking through the best way to approach these potential obstacles.

"Our goal is to facilitate a collaboration of young farmers and senior experienced farmer pairings to learn from each other and help theyoung farmers be more successful in their business," says Carl Jessen, Jessen Coaching LLC and GreenStone program facilitator. "Having an in-person farm visit within the first two months of the mentorship program gives the partners a better chance to know each other, understand each other's farming operation and make that initial connection."

As the program continues for the next 12 months, mentors and mentees will be encouraged to continue connecting often to discuss challenges, share ideas, and provide guidance. These conversations lead to both the mentor and mentee learning from one another and often resulting in friendships lasting long after the program concludes.

For more information on GreenStone's Farm Forward Mentorship, visit www.GreenStoneFCS.com/YBSF.

To view the article in the online 2021 Summer Partners Magazine, click here.