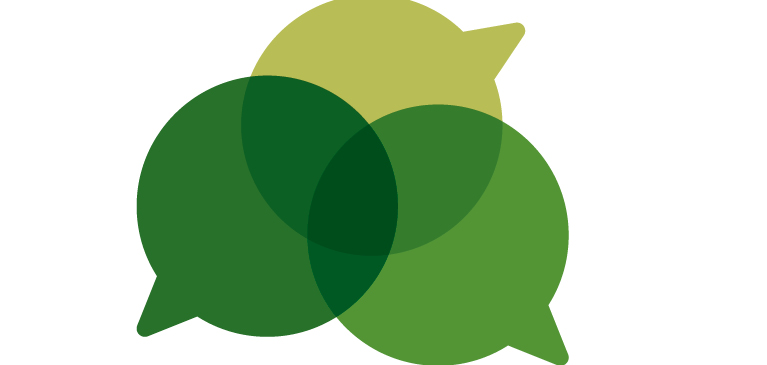 Challenging times abound and the challenges in our agriculture industry seem to never go away. Maintaining engagement in a productive way is necessary.

"Our lives begin to end when we stay silent on things that matter" was a repeated theme by Dr. Martin Luther King. Engagement led to change through education and action. Similar education and action are necessary for agriculture and our rural communities. Sustainability takes on a new meaning when facing the need to have a more educated marketplace when it comes to policy making.

There are many wonderful positive attributes of agriculture. Every farm family can identify a long list of the benefits their families and communities have enjoyed, despite facing challenges from time to time. Farmers know the challenges and rewards of their work. And then there are those that were once connected to the farm through family heritage, and some with a romantic notion from a past visit to their grandparents' house. Any genuine awareness of the challenges and rewards related to agriculture is a benefit to important policy conversations. Sometimes even reminding people where food and fiber comes from can make a big difference, however nothing should be taken for granted in terms of knowledge when the stakes are high.

While we may want to believe that there are no politics in agriculture, we know there is an enormous amount of policy that can be made which can affect the otherwise positive attributes of agriculture and the communities that rely on it to sustain the way of life. Sustaining meaningful conversations about agriculture, food production and the wide array of associated issues and consequences is always relevant and necessary as populations creep further and further from the farm. Sustainable farming requires sustainable conversations.

The conversation on agriculture issues can be complex as individuals start with a broad divergence of understanding. Sustainable agriculture was first addressed in the 1990 Farm Bill, and was cited as a term defined as an integrated system of plant and animal production practices having a site-specific application that will, over the term: satisfy human food and fiber needs, enhance environmental quality and the natural resource base upon which the agriculture economy depends, make the most efficient use of renewable resources, sustain economic viability of farm operations, and enhance the quality of life for farmers. All seem to be very praiseworthy objectives.

Sustainable farming practices and climate change have now been mixed as if it is one subject that has never been discussed. Having meaningful conversations over time should help sort that out. Sometimes it seems the public and policy makers miss the understanding and importance of having a sustainable food production system in which Farm Credit plays a critical role. Basic food literacy seems lacking. Not only do we collectively have to maintain sound sustainable farming practices, sustaining engagement to connect what is happening in agriculture and our communities become critical to connect the history to the present.

Effectively identifying the issues before they get politicized will assist in gaining good supportive policy. Sustain engagement to sustain agriculture becomes a necessary connector in this complex age. The better we do together in sustaining engagement with agriculture, the better we will minimize the conflicts in policy and dampen the noise that shoots out from the convergence of many competing objectives.

It may seem like common sense to communicate, but sustaining the engagement coupled with action is not always easy. Keep telling your agriculture story to enjoy the best results.





To view the article in the online 2021 Summer Partners Magazine, click here.