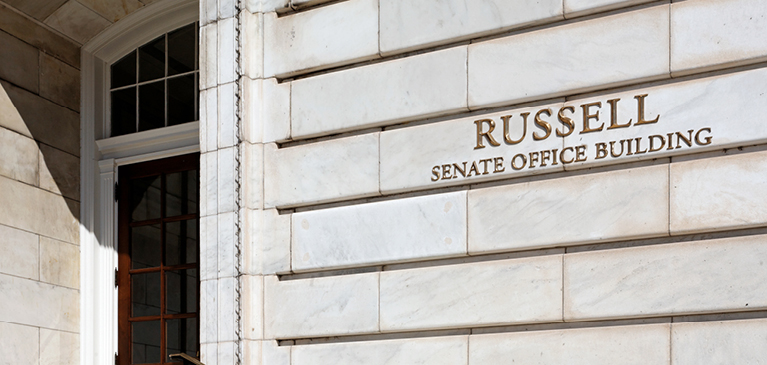 Political Action Committees (PACs) often take center stage in legislative outreach, as the purpose is clear and participation is relatively easy. The process might be thought of as a science: collect contributions from individuals and distribute funds to candidates. However, the art of the PAC process lies in all the characters on stage and their movement to and from center stage.

For GreenStone, the legislative outreach stage is characterized by interrelated tales that converge in the continuing story of building the network of elected officials that support and take time to understand our rural communities and agriculture. The complex production unfolds with nimble and evolving backdrops, characters, and story lines. Some are familiar, someare not, but the story captures the mind and invites the audience to join the stage in the whirlwind of political scenes.

The first scene is filled with Farm Bill discussions. As the input is shared, the stage moves to meetings across Farm Credit and results in the formation and staffing of the Farm Credit Council. Structurally, the predecessor GreenStone associations participated since the beginning, but if we fast forward to 2008 your Board of Directors recognized the expanding impact of legislative decisions on Farm Credit and agricultural businesses. As a result, the intertwined and concurrent tales expand from the federal lens to include state level backdrops with new characters and special effects.

This transition brings in customers, local lobbyists, additional PACs and GreenStone staff, and new technology. The federal and state levels of government play out in three actions: agricultural advocacy, PAC, and lobbying. Agricultural advocacy consists of industry collaborations and outreach. It is also direct individual, audience contact with elected officials through meetings, calls, and emails. These scenes are generally shorter but may be the most effective due to the timely, succinct, and constituent impact communication. The entrance of PAC scenes come at scheduled reoccurring intervals to be effective without being overwhelming, and again brings the audience to the stage. Today, lobbying is the final part that makes entrances and exits as professionals to influence political decisions on our behalf. However, this is not a final act and the show goes on as elected officials and priorities are constantly changing. The rapid change of scenes and characters is unpredictable and drives the nature of the art being made. We each have parts to play on the stage as champions of the agriculture industry. Your role as interactive audience members is essential, commended and greatly appreciated, but we all must continue to work closely to ensure that the role of rural communities and agriculture are not seen as a minor story in the grand play. Instead, it is an essential component to a thriving economy and safe food system in the United States and across the world.

To view the article in the online 2021 Summer Partners Magazine, click here.