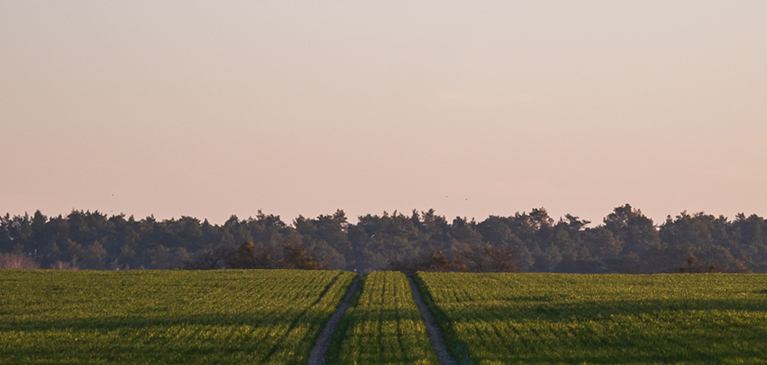 Peter Maxwell

The past year and a half has certainly shed light on the strengths and weaknesses of our modern society.

Throughout the entire pandemic I have been amazed how business has still functioned in such a strange time in our lives. I often wonder how our economies would have functioned if this were to happen ten, twenty or even thirty years ago. With the continual advances of technology, how would this have gone even five years ago?

I have seen many changes within GreenStone's adaptation of technology in my relatively short six-year tenure as a director. I recall asking about mobile banking when I first became a board member and receiving the response, "it's coming!"

A few years ago, I felt compelled to get my GreenStone My Access account set up. I found it easy to use and a clean platform to check balances and look up any account information within my own timeline. Then, in the fall of 2019, GreenStone released its new version of the mobile banking platform. I recall I couldn't wait for the update after hearing about all the improvements from GreenStone's information services team.

Fast forward to March 2020, and suddenly we weren't sure which way was up, but our daily farm operations kept on fully functioning.

At this point today, I am thankfully well versed with tools like My Access, mobile banking, and DocuSign which helped limit the impact on my farm. Mobile banking allowed me to transfer funds and make deposits by simply snapping a photo in the app and instantly, securely depositing the check funds into my Farm Cash Management account (with significantly higher mobile deposit limits compared to my local bank). Logging in is a snap with facial recognition on my phone and all of my accounts are at my fingertips.

The decline in interest rates also allowed me to refinance several loans through a simple interest rate conversion with the help of my financial services officer, Kim Knoerr. We were able to easily and quickly complete the transactions remotely utilizing DocuSign in a very simple, efficient manner.

The best part of every one of these tools is they are all completed in a secure environment. The time savings and efficiencies are paramount to my operation and allow me more time with my family.
So now whenever someone asks me if I use online and mobile banking, my immediate response is, "Absolutely. You should do it, too!"

Jed Welder

The best interactions I've had with GreenStone team members have been face to face on my farm or at project sites. Of course our digital platforms allow us to take care of bills and paperwork without going to a physical office and we should applaud our information security teams' efforts.

As a relationship based partner, our great organization cannot survive on technology and virtual tools alone. I am proud of the financial services officers and crop insurance specialists who continue to prioritize the personal, onsite interactions with our members. In west Michigan, farmers have limited access to rural broadband and online tools for various reasons. The traditional models of looking someone in the eye as you do business are still necessary along with the convenience of online tools for those who benefit from them.

Andy Snider

At Snider Farms we have had a Revolving Line of Credit (RLOC) with GreenStone basically since the start of us doing business together. Very early on it involved us calling the branch and stopping in to pick up a check. Then, things migrated to us having a checkbook to write our own checks from our RLOC.

About five years ago, we were able to add a Farm Cash Management (FCM) account to our RLOC and began using it as a total banking tool, actually eliminating the need for our bank business checking account. One of the biggest conveniences this improvement provides was we no longer needed to constantly move money back-and-forth between GreenStone and our bank checking account. Having checks that clear quickly on the FCM account helps reduce interest paid on the RLOC balance; whereas when we had to transfer funds from our bank to GreenStone, there were delays in checks clearing often causing large unused balances.

Then came the added feature of being able to use the mobile app to deposit checks (by taking a picture of the check front and back to make an online deposit), which virtually saved all the extra trips to town. And having our primary income sources direct deposited into the FCM account is also an interest saving feature, since the funds are available to pay the RLOC balance instantly by skipping the mail delay and having to transfer them to the bank for deposit. The mobile app also allows us to check our balances anytime, anywhere, even on vacation…and I'm not sure if that is good or bad.

The DocuSign feature has also been a welcomed convenience even prior to Covid. Being able to sign paperwork without going to the office or having our loan officer have to come out to us has made it a very useful tool as well. Sometimes these new things, especially for us older generation folks, are scary; but they continue to evolve the options and are constantly improving the user friendliness.

One of the things I appreciate about GreenStone, which comes from the vision of the leadership team and the information technology department, is the desire to always improve and look for the next thing to help keep our institution and customer service options on the cutting edge and never lacking in relevancy. I would like to say, and not just because I hold a seat on the board, that I am proud to be a GreenStone customer!

Dale Wagner

Last evening, I was visiting with my almost 90-year-old mother. Somehow, we ended up in a conversation about the changes that have occurred in dairy farming.

We started on the obvious things in her and Dad's lifetime, like milking cows by hand and carrying the milk to the bulk tank. That progressed to the use of pipelines for the milk to flow through from the stanchions and then onto milking parlors. And of course, ended on now milking cows with robots!

We talked about how we had baled thousands of small bales and stacked them in the haymow by hand each summer, to today, chopping hay with those "giant choppers" as she said, and packing it in a bunker silo using a large tractor.

The thing that seemed to amaze her the most was when I told her I could print off my monthly bills, pay them from the computer, and then instantly review my bank statements online in order to balance the checkbook. She questioned to confirm, "You don't have to wait for the mail to deliver it all?"

As our conversation continued, I explained to her that I can take a picture of a check with my cellphone and have it deposited within 24 hours. "That's crazy," she responded.

We all have seen a lot of change and can only expect more for the next generation. I believe how we embrace new technology can help us be successful in our business.

As a GreenStone director, I realize we are in a "people business," but I also encourage everyone to use the technology available to gain time and efficiency while still embracing the benefits from the people side of the relationship.





To view the article in the online 2021 Summer Partners Magazine, click here.