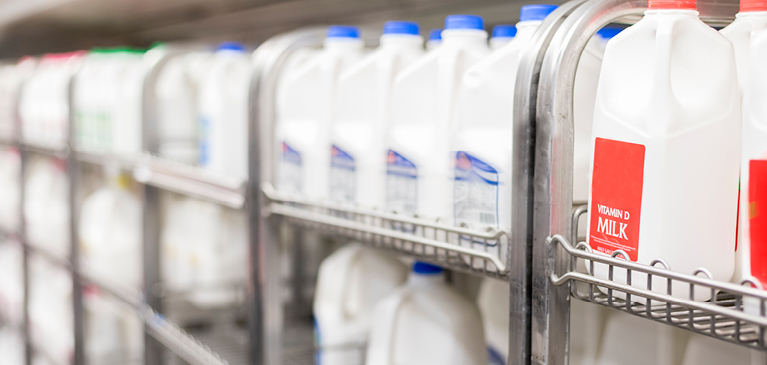 Evaluating the year of 2020 will take years of reflection. How we react will make a big difference for our communities. It will take leaders with character for us all to succeed.
The leaders we cherish are those who do not erode personal freedoms in terms of our public policy and legislative initiatives. We likely will find alliance with those as we journey forward. Finding ways to communicate remains the key along the journey.

So, what does that have to do with cows not giving milk? Carrying the important messages of agriculture and maintaining the capacity of capital and credit in our rural communities, along with the industries supported therein, is the responsibility of all of us. It takes some special energy, as does all that you produce. This is true for public policy and legislation. It does not just happen, rather it is crafted with language and communication, not silence. Steps to remain active in this education are critical and post pandemic communication will be important.

The experiences of 2020 have included a re-discovery of the essential nature of what agriculture does and the responsibility shouldered by producers. All the "safe trips" to the grocery store in 2020 were a reminder to the population that food production and systems are essential services, and just a footstep behind health care workers.

Yet, many of our leaders may not realize one of the fundamental secrets of life illustrated with an old story – Cows Do Not Give Milk. Most of you are likely familiar with the lesson, but it is time to re-discover and share to bring the confidence of our collective agriculture industry forward in 2021.

Parents have taught their children for years the importance of this truth that cows don't give milk, now it may be time to take it our legislative leaders to empower them in their service to us. The secret of life may be found in the fact that cows do not give milk as illustrated with this story.

"What are you saying?" you may ask incredulously. While the specific steps taken by farmers might be different today, the reality of the story remains: The cow does not give milk, you must milk it. You have to get up at 4 in the morning, go to the field, walk through the corral full of excrement, hold the tail, sit on the bench, place the bucket and do the work yourself.

That is the secret of life, the cow does not just give milk; you milk her or you don't get milk. There is a generation and large groups of our population that thinks that cows GIVE milk. That things are automatic and free: their mentality may be, if "I wish, I ask, and I obtain." Being reminded of this simple story may be what we need as we journey forward in our communication with our government leaders.

We live in a world that oftentimes seems divided, and some may have been accustomed to getting whatever they want the easy way. There is no easy in agriculture production despite the joy of the effort. The story of life is not a matter of wishing, asking and obtaining. The things that one receives are the effort of what one does.

Re-discover this truth and share the importance not only with your children, but with those that have chosen the path to serve us in crafting our public policy and legislation. Essentially it was clearly re-discovered that agriculture is essential in 2020, and now is the time to reinforce that message so the population and its representatives gain a better understanding of the work that goes into filling those grocery store aisles. Remember the secret of life: "Cows don't give milk. You have to work for it."

To view the article in the online 2021 Winter Partners Magazine, click here.