Better Together
Our tax and accounting services work even better together. Bundle two or more to save money, lighten your bookkeeping load and step away from your computer screen. Because you have better things to do and more important places to be!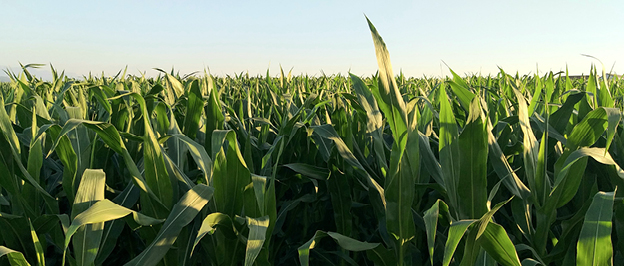 As a current GreenStone tax customer, you have put your trust in the knowledge and expertise of GreenStone's tax professionals. As your partner, we are offering you an opportunity to save when you expand your financial services to include our accounting or payroll support. The more services you add, the greater the time and money savings!
Your tax accountant is ready to answer your questions about this exclusive offer. Call 800-444-FARM or click here:
Do More, Save More
Save 10 percent when you add accounting or payroll services, or save 15 percent when you add both accounting and payroll services. Consider this:
Accounting Services – Our team of over 30 financial services experts provide full farm accounting services and support, or specific services such as general recordkeeping analysis, Farm Chart of Accounts reporting and classification of expenses, and financial forecasting and budgeting. Our services provide you with quicker turnaround and preparation of all year-end forms, payroll documents, and tax returns.


Payroll Services – Our experienced tax and accounting specialists ensure that all complex governmental payroll laws and regulations are being met. Considering the time savings and possible penalties for noncompliance, outsourcing payroll can be a way to save money and gain efficiencies in other areas.
Example of annual savings by bundling services: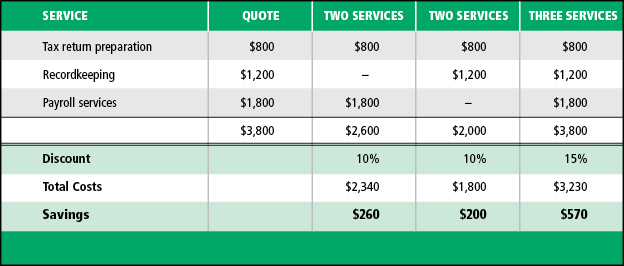 1, 2, 3 Less Stress
You continuously make changes to keep pace with changes and evolution within the industry. GreenStone's tax and accounting team is responding by providing affordable, accurate efficiencies that allow you to remain focused on the day-to-day needs of your operation:
There's no need to keep up with technology; no need to purchase a new computer or expensive accounting software – GreenStone tax, accounting and payroll specialists understand agriculture (it's all we do!) and we provide everything you need to keep your business running accurately and in regulatory compliance.


Outsourcing record-keeping to your trusted tax preparer can provide your enterprise with operational harmony. If a family member is currently handling hours of paperwork, switching to a professional can reduce stress, improve relationships and maintain consistency during transitions.


Using GreenStone's tax and accounting services also allows you to move quickly on financing when sudden farm expenses make a loan necessary. Well-maintained records can lead to lower lender fees and/or interest rates, and immediate access of previous paperwork by your lender means faster processing.
Let us help! Contact us at 800-444-FARM today to start saving time and money!
*Current tax customers save over 12 months when adding accounting and/or payroll services. Total savings will vary by customer. Some exclusions apply. Offer valid through December 31, 2020.