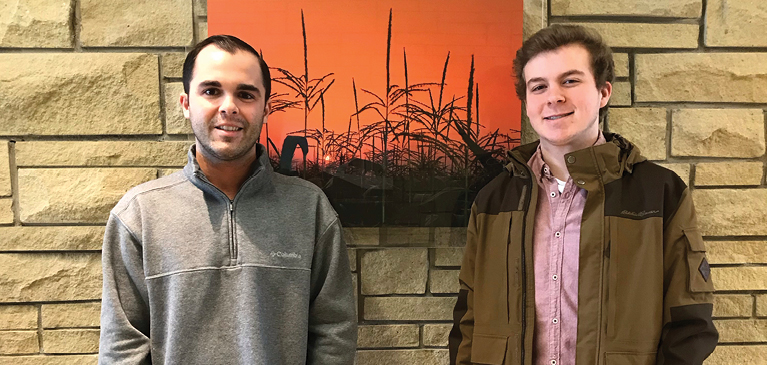 As the semester kicks into full gear, so do the credit interns. Jack, Collin, and David are all busy wrapping up 2019 business and working to get 2020 off to a great start.

Collin Brickner is a graduate student at University of Michigan Flint working to obtain a Masters of Business Administration and a Masters of Computer Science. Collin is originally from Lansing, Michigan and back to the area learning from all GreenStone has to offer.

"I work as a Credit Intern with CLU. So far, my job has primarily consisted of sending out year-end packets to customers in order to gather current financials. In the coming months, I will be keying the returned packet information into our system." Said Collin when asked about his work as a credit intern.

Jack Wilkinson comes to us from South Lyon, Michigan. He has relocated to East Lansing as he is a student at Michigan State University studying accounting. When Jack is not working or studying, he enjoys traveling, including trips to Japan, Denmark, England, and Spain.

"Everybody has been so welcoming and helping to make my time here as best as it possibly can be," says Jack. "I'm most excited about learning about the company and understanding what it truly means to be a GreenStone employee."

David Doyle, from Cassopolis, Michigan is our third new credit intern. He is also a Michigan State University student where he is not only studying finance but a member of the rowing team.

"I am currently working as a credit intern where I am inputting data from balance sheets, income statements, and tax returns in to the computer program," says David, when asked about his daily work load.

Be sure to check back in the coming weeks as we introduce all the GreenStone 2020 interns.

Are you or someone you know looking for an internship? Find out more about the GreenStone internships and careers here.