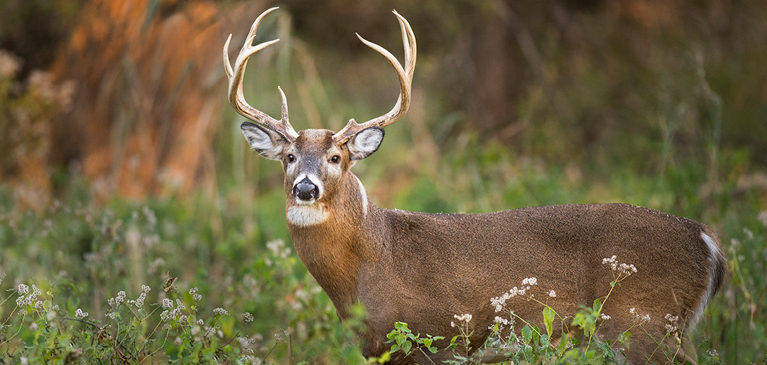 If you have recently bought hunting property, I can imagine that your head is full of habitat improvement ideas. If it were me I would want to use all of my vacation time immediately to start creating the next whitetail utopia! However, in this situation, I have seen that usually the end result is regret due to the rush to jump in and start making changes. In business and personal life, we are always looking at ways to improve and we bring this same mentality to our hunting property.

This is also where issues can arise as the improvements we make to our hunting land can be tough to reverse, so trial and error can be costly. We need to slow down and begin developing a plan to maximize the potential of our properties.


Often the recommended first habitat improvement is to do nothing. Spend the first year or two on the property learning how the deer use the land. You want to answer the following questions:

How much daylight activity is there and where is that activity taking place?
Do the animals bed on your property and where?
What are the preferred food sources and when do they use them?
What potential stand sites exist on your property and do they have good entry and exit routes to minimize disturbance?

If you've owned your property for years, you'll be able to answer these questions. If you're new to the property, it'll take a year or two to find the answers.

Developing the plan:
Once you have the above questions answered, you can start forming your game plan. For example, if you're lacking daylight activity and security cover for bedding, then look at hinge cutting, native grasses, and/or timber stand improvements.
The most popular habitat improvements are:
Native habitat management
Timber stand improvements (TSI)
Hinge cutting
Select cutting
Clear cutting
Food plots
Fruit and nut trees
Native grass plantings
Water sources
Your geographic location, soil types, size of property, and financial position will determine what options are best for your property. While developing the plan, you will want to learn the ins and outs of each option that you decide to pursue. For example, if you decide you want apple trees, then plant apple trees with the rootstock and apple variety that'll give you the best drop times, disease resistance, and yield. The places I reference most often are local feed mills, farmers, foresters, tree nurseries, and online forums. Some of the most helpful online forums I have found are:

Executing the plan:
Now begins the fun part of making the property your own by executing the plan that you've developed. Spending time in the woods and fields getting your hands dirty will bring satisfaction as you see your plan develop! Involving family and friends, having fun, and staying safe should all be your top priorities while improving and enjoying your property. And hey, maybe you'll even get to harvest the buck of a lifetime in the process!

Dan Kaufman is VP of commercial lending in Coleman, Wisconsin and an avid hunter.