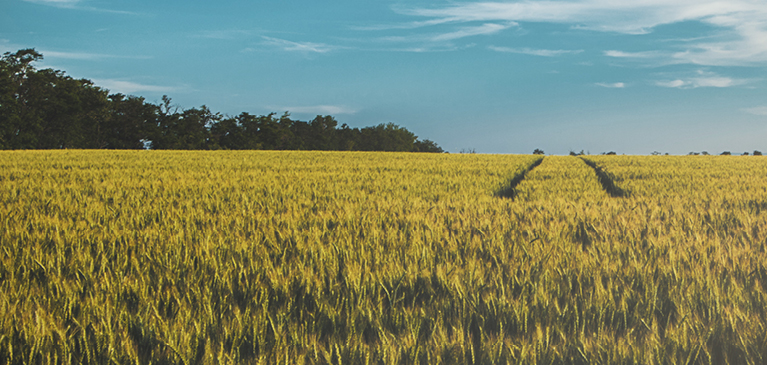 As an advocate for opportunities for our military veterans in the agricultural sector, I have traveled the country speaking to thousands of veterans about the benefits of working in ag for financial and personal wellness, and there is no topic more asked about by veterans than beekeeping. Veterans are conscious of the importance of bees to agriculture and are aware of the challenges bees have been facing with the rise of the Varroa mite and Colony Collapse Disorder. It seems that many veterans are ready for a new mission: to protect and nurture the most important insect in agriculture. In response to this overwhelming interest, Michigan beekeepers have come together to offer a couple of unique opportunities for our heroes to learn the art and science of beekeeping.

Launched in 2015, Heroes to Hives is a free 9-month mentorship and education program created and facilitated by Bee Wise Farms LLC? in Lansing, Michigan – my personal farm. This free program offers combat veterans the opportunity to learn beekeeping through lectures and hands-on experience. Each student is provided with two bee hives that they manage for an entire season, which allows them the opportunity to experience real world hive management in a veteran focused educational format. The 2016 cohort of veterans is made up of three Army veterans, a Navy veteran, and a Marine that span service periods from Vietnam through the Post 9-11 era. The success of the program has been widely recognized in the veteran community and has resulted in an expansion for 2017 through generous private donations and a partnership with Michigan State University's Michigan Pollinator Initiative. This partnership, and the support from our donors, will allow this program to expand to train 15 veterans in beekeeping next year using our hands on approach to learning. Applications for the program will open this fall and donations to support the program can be made through the Michigan Pollinator Initiative by pressing the "Give Now" button.



Created by a group of dedicated Michigan veterans, Thera-Bees is a new program being launched in 2017 through the generous support of the Michigan Honey Festival and Michigan beekeepers. A first of its kind in the nation, Thera-Bees seeks to train veterans transitioning from homelessness to become beekeepers. The program is a partnership between Michigan Food and Farming Systems' Vets in Ag Network, Farmer Veteran Coalition of Michigan, Bee Wise Farms, and Anka Behavioral Health. The program will be administered in Akron, Michigan at the Anka Behavioral Health Center campus which provides housing for homeless veterans. Students will be taught all aspects of beekeeping from equipment manufacturing to honey harvesting and marketing by experts from around the state. The program aims to give them the knowledge base and skill sets necessary to be competitive in the beekeeping industry, and give them the opportunity to rebuild their lives. Donations for this program can be made to Farmer Veteran Coalition of Michigan at P.O. Box 23182 Lansing, MI 48909 (please note Thera-Bees on the donation).

Michigan has a rich history in beekeeping. We are home to the oldest continuous beekeeping organization in the country, the Michigan Beekeepers Association?, which has been serving beekeepers since 1865, and the success and growth of events like the Michigan Honey Festival continue to demonstrate the passion Michiganders have for the honey bee. Programs like Heroes to Hives and Thera-Bees allow us to share this passion with veterans in a meaningful and beneficial way to both the veteran and our agricultural systems.

Adam Ingrao is an Army veteran, co-Director of the Vets in Ag Network, co-Founder of Farmer Veteran Coalition of Michigan, owner of Bee Wise Farms LLC, and is a National Science Foundation graduate research fellow in the Department of Entomology at Michigan State University. He can be reached at beewisefarms@gmail.com.