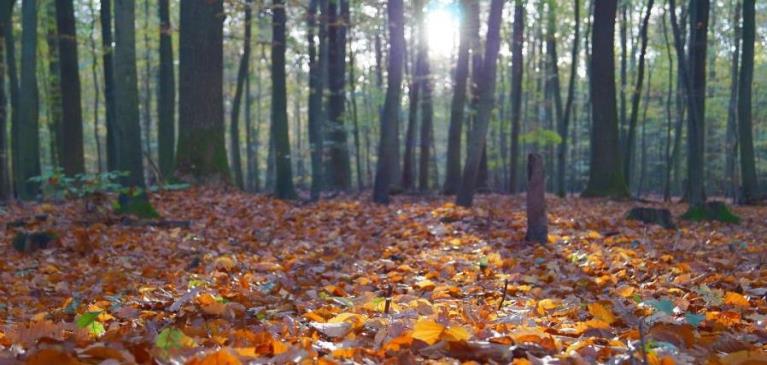 Before retiring as a financial services officer from GreenStone, Cynthia Cole helped customers finance their dreams of owning recreational property for 35 years. Whether the land is used to hunt, fish, hike or enjoy in another way, everyone has their own wants and needs when looking for vacant land. No matter the reason, these are the three key questions Cynthia had buyers ask themselves before embarking on the great hunt for the perfect plot of land.

1. What is Your Financial Situation?
Before starting to shop for the perfect piece of land, it is a good idea to assess your current financial situation. Deciding how much land you can afford is a crucial first step. Buying raw land can be very different than purchasing an existing home, but GreenStone is experienced in the process and will guide you through it.

In addition to the credit application, borrowers should expect to share information on your current assets and liabilities, including annual income, investments, mortgages and auto loans. This information will be used to determine a budget, the required down payment and interest rate. It is also important to realize that some lenders may require shorter amortization of land loans, such as 10 to 15 years. GreenStone offers more flexibility with terms up to 30 years and low down payments.


2. How Much Land Is Needed?
Once a budget has been determined, the next question is how much land is desired. That will depend on how you plan to use the land. For example, if you plan to deer hunt, you may want to make sure there is have enough room for food plots or a pond. Hunters should also consider how many people will be hunting on the land at any given time. Too many hunters in a small space is not only dangerous, it will also scare away the game.


3. What Are Your Long Term Plans?
Perhaps your immediate plan for the land includes camping, hiking or hunting… but what about five to 10 years down the road? If there is even a possibility you might someday want to build a home on the land, there are a few things you should consider before signing on the line:

Does the raw lot have adequate space to build? How much would it cost to clear and develop the land before building a home? Some sites may have issues, such as poor drainage, that could complicate construction down the road. Before buying, it is best to consult a qualified builder, and also check with local zoning boards to know if construction is an option.

Does the site have access to utility hook ups, such as water, sewer and electric? If the plan is to eventually live on the property, buyers will want to make sure these amenities are available, or can be at some point in the future.

How accessible is the land? Whether you build or not, survey the lot and make sure there is legal access to the property. If the property relies on an easement, you may want to consult with an attorney before going through with the purchase.

It is true, there is a lot to think about before buying vacant land. Once you have determined what your needs are, GreenStone's service and loan flexibility, like the vacant land and recreational land loans, make it convenient to finance the acreage you desire with a payment plan you can afford.

Cynthia Cole is a retired senior financial services officer from GreenStone's Ionia branch.