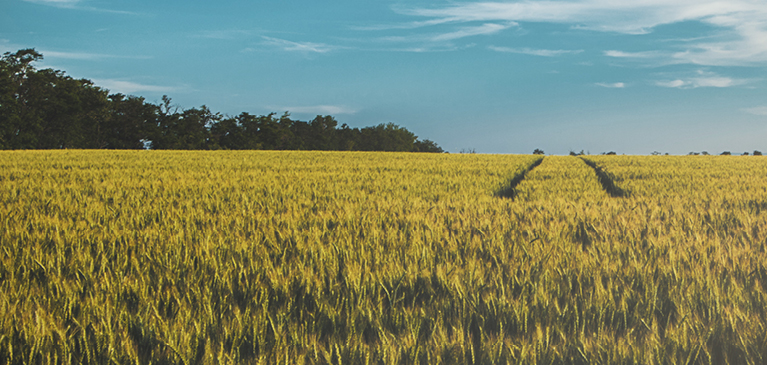 Farming is a challenging undertaking, with long days that start early and are filled with physical demands from running the tractor, to calving cows, fixing equipment, and repairing fence posts. These demands are complicated by the need to stay current on best practices to increase efficiencies and production, and the need to meet the financial requirements of what is a capital-intensive business. These challenges are even more of a hurdle for young, beginning and small farm operators.

In GreenStone Farm Credit Services' territory - Michigan and northeast Wisconsin - USDA data from the 2012 Ag Census revealed there are 6,650 young farmers under the age of 35; 14,291 beginning farmers who have been in the industry for fewer than 10 years; and 53,987 small farms earning less than $250,000 a year. Clearly, there is a significant population of farmers within these challenging categories in our region.

Helping Farmers Acquire Capital
One of the biggest obstacles young and beginning farmers face is they likely have limited capital to buy or rent land, to purchase equipment, or to acquire inputs like seed and fertilizer. They also typically have limited equity in their farm operations, making it difficult to acquire either an operating line of credit or real estate loan through traditional programs. However, there are steps they can take to improve their ability to qualify for loan funding.

While it is true most farmers in these categories do not have significant capital levels, it is helpful to be able to demonstrate that you are actively managing your debt load and not maxing out your debt capacity. You should be able to show your ability to repay the new debt you are seeking by developing realistic projections of income and expenses, and identifying your breakeven point. This shows the lender you have a strong understanding of your operation and its finances.

It is also valuable to demonstrate farming experience on an operation similar to your own. This can include working on your family's farm or gaining mentorship working on another operation. This experience should involve making management decisions, such as which seed varieties to plant and when to apply fertilizer. If you are not filing your own income and expense reports, a letter from the farm owner will suffice to prove your tenure on their operation. The Farm Service Agency (FSA), in particular, requires three years of farming experience.

Typical loans require collateral as security, usually an asset that can be sold to repay the debt. Young and beginning farmers often may not have sufficient collateral for the loan they need. Having equity built up in the operation is also helpful. GreenStone works with young and beginning farmers to find solutions in situations where there is limited collateral, and also have special credit standards in place for young, beginning and small farmers that allow lending outside the traditional scope, including reduced owner equity requirements, higher loan to value ratios, and lower working capital requirements.

GreenStone's Partnership with FSA
We also strive to support our young and beginning farmers seeking real estate loans but who have limited cash for a down payment. In these cases, we work closely with the FSA to help our borrower-owners access FSA real estate loan programs that require only 5 percent down payment from the borrower; GreenStone then covers 50 percent of the purchase as a 30-year fixed rate loan, and FSA covers 45 percent at 1.5 percent. We work to make it easy for our borrower, sharing relevant documentation with FSA to reduce duplicate efforts, making the necessary introductions and facilitating the loan process.

When working with young, beginning and small farmers who are utilizing one of our special programs, GreenStone may add some additional conditions to the loan to reduce our own risk and protect our other borrower-owners. For example, we may require these borrowers to provide us an annual balance sheet and tax return so we can ensure we're on the same financial page, or require that payment checks when a crop is sold are made out to both the farmer and GreenStone so we can help ensure that the borrower is managing their cash flow appropriately for long-term success as they're learning during the early stages of their operation.

Farm Forward Mentorship program

GreenStone is committed to supporting customers' success beyond the finances. Last year, we launched a mentorship program that connects experienced borrower-owners with those just starting out. The Farm Forward Mentorship program entails a GreenStone-facilitated introduction and training, followed by one-on-one calls and meetings between the mentor and mentee. The goal of the 18-month program is to share the insights and lessons learned by successful farmers in the same industry as the newer farmer, to offer an outside perspective, and to serve as a sounding board for new plans and ideas.

Continuous Education

Young, beginning and small farmers should also actively seek education and knowledge about their industry sector. For example, those raising grain need to understand the forwards market, pricing, market volatility and risk mitigation strategies against this volatility and to protect against crop losses. This learning can come from seminars, training sessions, commodity groups and other experienced farmers. GreenStone's experienced staff can also be a resource for advice, and for business services such as setting up an accounting system for the operation.

Grow Forward Grant

To assist young, beginning, small farmers with educational costs and obstacles that prevent them from furthering their farm or knowledge, GreenStone created the Grow Forward Grant program. This program offers financial assistance to individuals interested in business or farm consultation, first-time use of GreenStone's accounting and tax services, agricultural programs, events or educational courses. Each year, up to $1,000 is available to GreenStone members and up to $500 for non-members who also qualify as a young, beginning or small farmer.

All in all, to be best positioned to qualify for future capital needs, young, beginning, and small farmers should always work to strengthen their financial management, build their credit by carrying limited debt, and improve their personal credit score through consistently meeting their payment obligations on time.