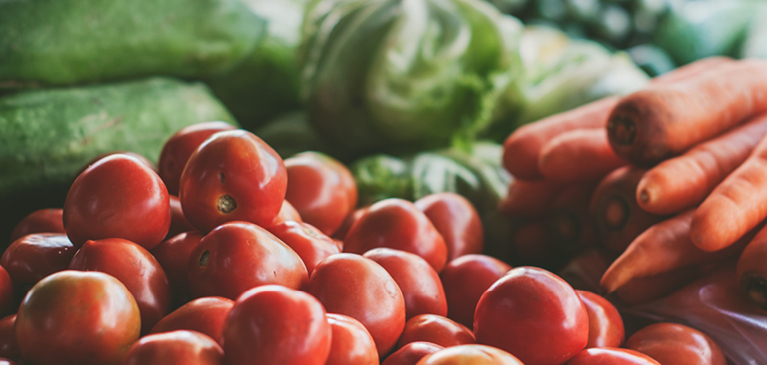 On Saturday, May 6, a group of volunteers from GreenStone traveled from East Lansing to Detroit to plant trees in the city for the fourth year. As part of the Hantz Farms Annual Planting Day, volunteers helped plant hundreds of trees in the on-going effort to turn blight into beauty. The recent rains made it a soggy job, but the sky was clear and everyone enjoyed pitching in to help!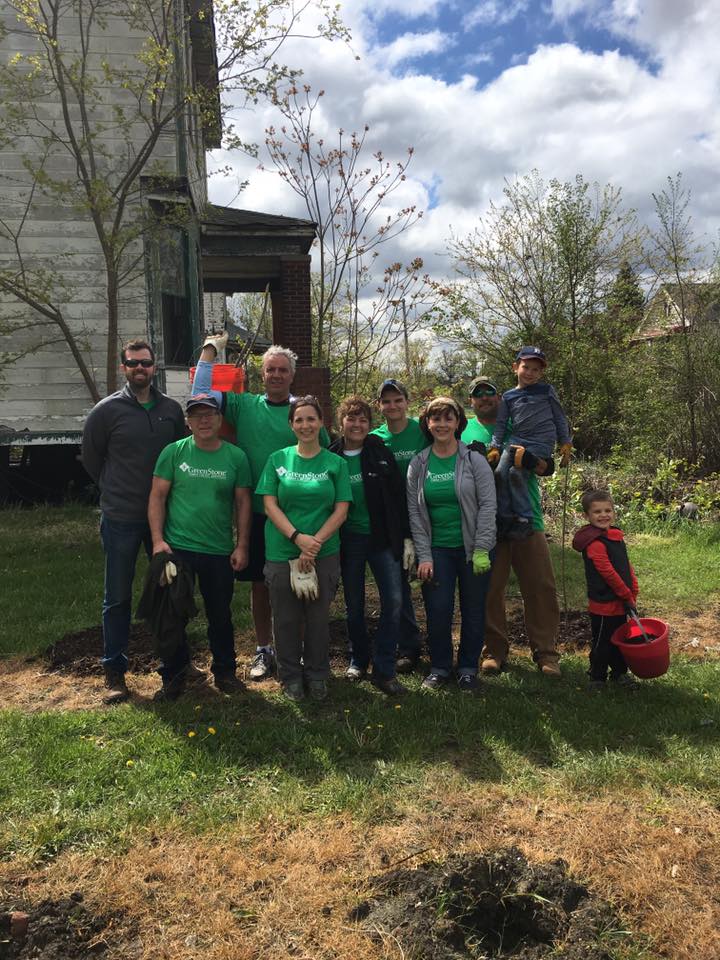 The group of GreenStone volunteers at the annual Hantz Farms Planting Day.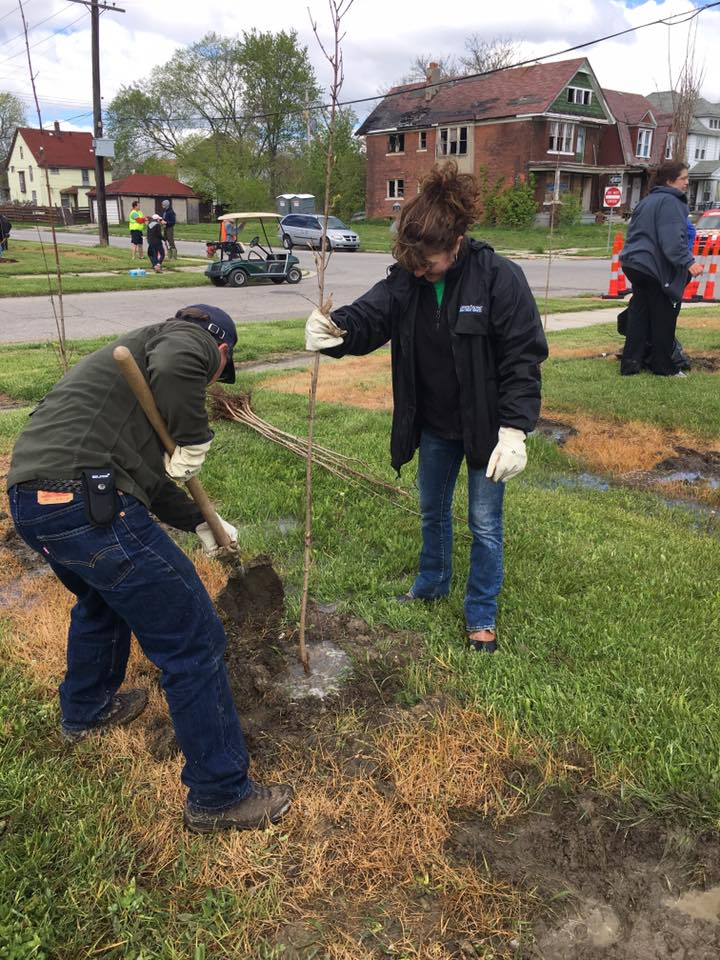 Vice president of technical services, Bob Check, and Michelle Bartkovich, controller, work together to plant trees in Detroit.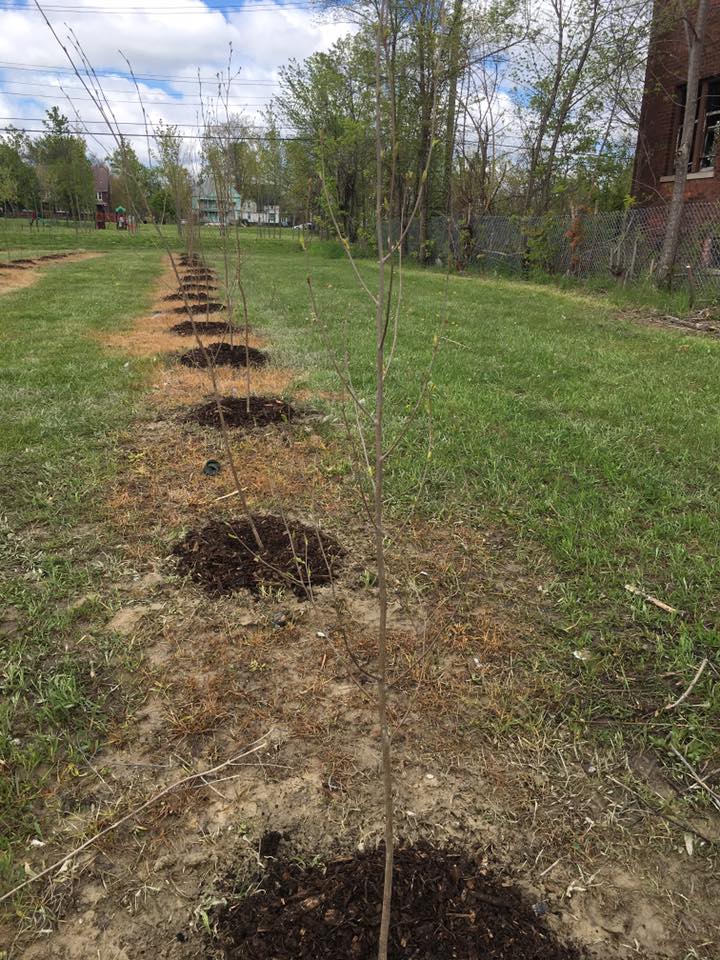 Trees planted by GreenStone volunteers in vacant Detroit lots.