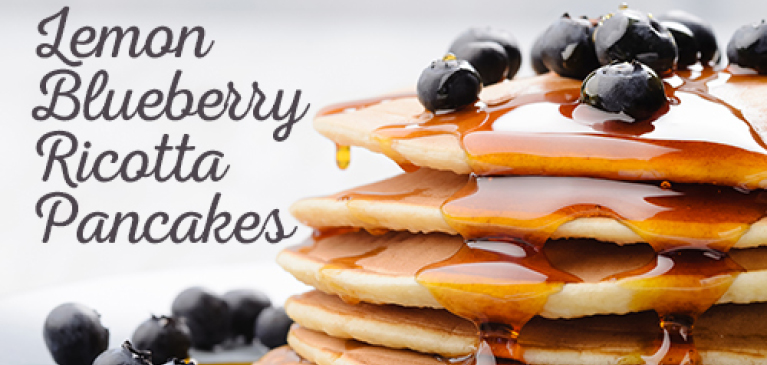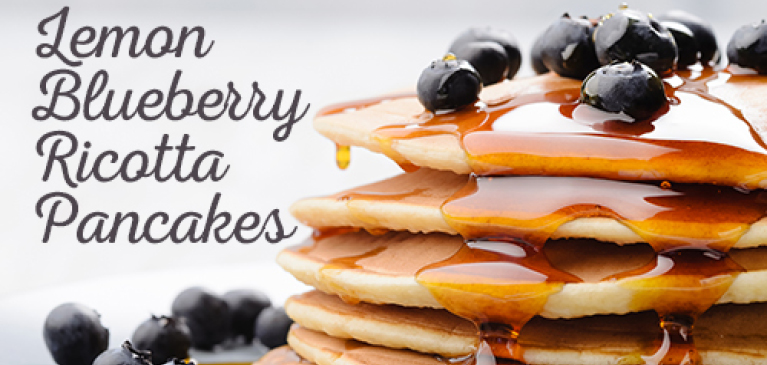 Celebrate blueberries and pancakes with this simple and delicious recipe.

Ingredients

1 egg

13/4 cups milk

1/2 cup ricotta cheese

2 tbsp butter, melted

11/2 cups flour

3 tsp baking powder

2 tbsp sugar

1/2 tsp salt

1/2 tsp vanilla

1 cup fresh or frozen blueberries

1 lemon, zested and juiced

1 cup powdered sugar

1 tbsp milk

Directions (makes 1 dozen pancakes)

Preheat your griddle or pan griddle or pan over medium heat.
Beat together the egg, milk, ricotta cheese, lemon zest, vanilla and melted butter in a large bowl.
Whisk together the flour, baking powder, and salt in a separate bowl.
Gradually combine the wet mixture into the dry mixture. The dough will be a little lumpy.
Let it sit for about five minutes. The batter will puff up. If it is too thick, add a little more milk.
Butter or oil the griddle and lower the heat to medium low.
Spoon large circles of batter onto the griddle. Cook on the griddle for a few minutes until the pancake begins to set, and then add blueberries to each pancake. Once the bubbles stop popping, flip the pancake and cook for a few more minutes on the other side.
Keep the pancakes warm in a 200 degree oven while cooking the remaining cakes.
To make the lemon syrup, whisk together the lemon juice, powdered sugar, and milk in a small bowl. Add more powdered sugar or milk until you reach your desired consistency.
Drizzle the syrup over the pancakes and serve warm!