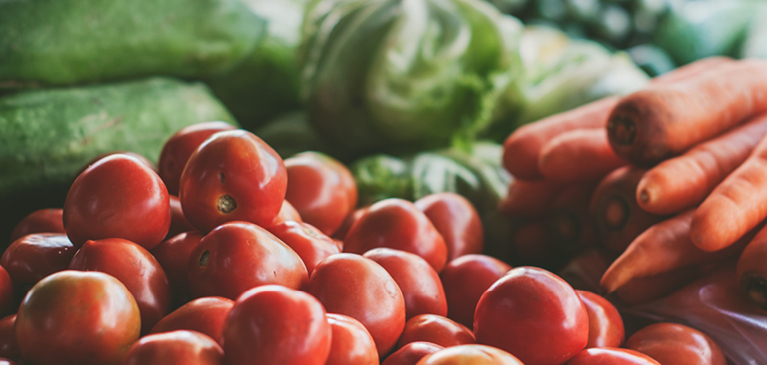 Engaging in local activities is one way GreenStone gives back to places where we work and live. Our employees carry out our passion for community engagement through a variety of activities both as GreenStone representatives and as volunteers – we are pleased to tell their stories here. Watch for upcoming stories of how our employees give back in our Open Fields blog!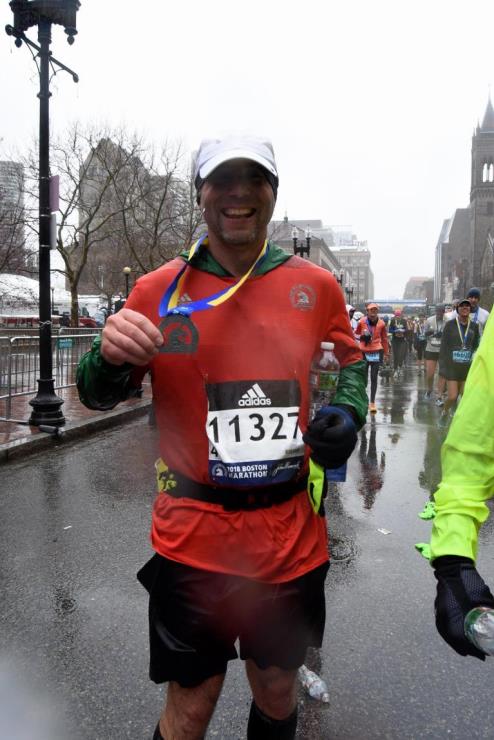 Imagine standing outside in unseasonably miserable conditions with 30 mile per hour winds bitterly hitting your face while rain soaks your clothes and weighs down your body. Now imagine running 26.2 miles in these conditions. This was the task accepted by GreenStone's business intelligence developer in the East Lansing corporate office, Duane Brown, while running the Boston Marathon on April 16. Regardless of the miserable weather conditions, Duane noted the experience was second-to-none. With the help of a long sleeve Smartwool®shirt, windbreaker and two pairs of gloves, he finished the race, numb legs and all.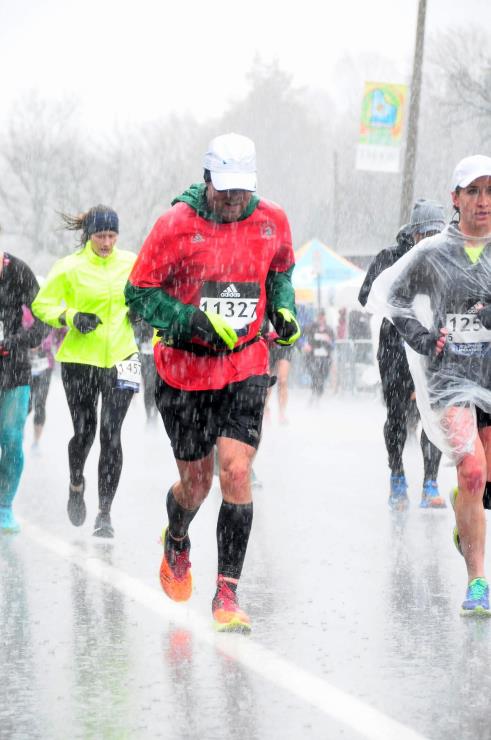 Qualifying for this race is no walk – or run – in the park, as one might imagine. Duane shared that the maximum number of runners allowed to race is capped at 30,000, with about 80 percent being runners who ran a qualifying time in a previous marathon and the rest being runners who raised $5,000 for a qualified charity. However, beating a qualifying time does not guarantee acceptance into the race, as it depends how many people register and are accepted.
"This is not just an event you can show up to, so qualifying and being accepted meant just as much as running the event," Duane said.
The training plan included running five days a week, up to a total of 60 miles per week. In the weeks leading up to the marathon he participated in three 20-mile runs, never exceeding 20 miles because experts suggest doing so may increase risk of injury. Although returning runners said the crowds were nearly half the size they usually are, Duane thought the energy and charisma shown by spectators was still out of this world and certainly provided a boost. Nothing could prepare him for the rush felt from the roar of the crowd when turning the corner of the final stretch. Duane's wife and kids, mother and siblings made the trip to Boston as well, experiencing the marathon as spectators and supporting him despite the dismal weather.
"I put a lot of effort into running a qualifying time that I felt would get me in. I have many friends that have gone to the Boston Marathon and I wanted to experience it one time if I could be lucky enough to qualify. This year I was part of a group of eight people that are from the Mid-Michigan area and ran Boston," Duane shared, "As a first time participant, I was amazed how big the crowds were with 30 degree temperatures and intense rain. It truly is amazing how much the people of Boston come out and support the marathon. I originally did this as a one-time only experience but after going once I wouldn't mind going back to experience it again."

Congratulations, Duane, on an incredible accomplishment!