This year's class of student interns are well underway in their summer projects here at GreenStone. We are pleased to share their stories and unique perspectives in our intern series. Keep an eye out for more blogs featuring GreenStone's summer interns!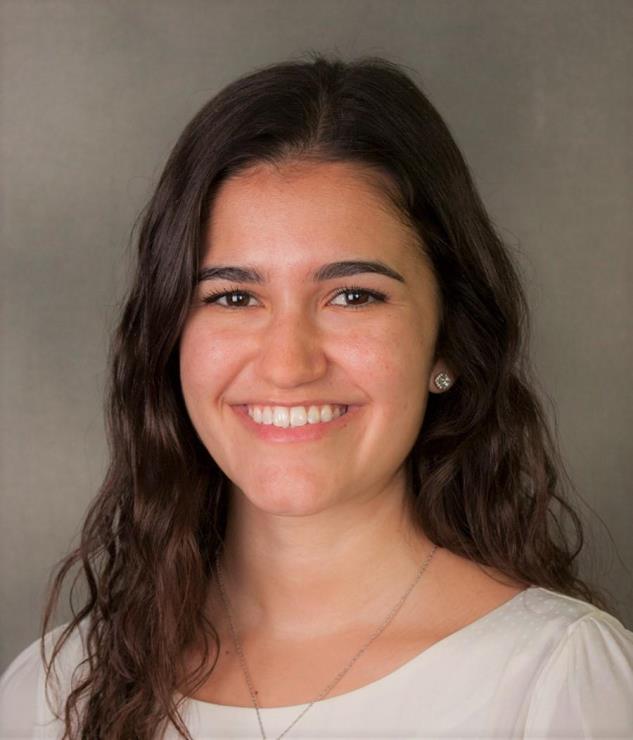 Marisa Kimerer

I might be the least country, born-and-raised in the country, girl you will ever meet. I have never owned a pair of cowboy or steel-toed boots, the only animals my family has owned are cats, and I only recently started warming up to country music due to modern and romantic tunes by artists like Thomas Rhett and Dan and Shay, as well as the influence of my friends. Many who might commonly associate farm girls with boots and fondness toward trucks are surprised to find out, despite my choice of attire and musical preferences, I grew up riding with my dad in the combine while he harvested, going on crop tours and have driven tractors on many occasions. My point in saying all of this is the image of what a farmer, or someone who works in the agricultural industry, is often skewed. Often anyone, with any interest or college major, can find what they are looking for in a career in agriculture.

My dad has been a farmer all his life, as was his dad and his dad's dad. He operates a 2,200-acre grain crop farm in Britton, Michigan called Kimerer Farms. My family lived about a mile and a half down the road from the farm until I was 11 years old, when we moved to the farm property, and my family has lived there ever since.

Growing up, I dreamed of living in a big city. Truthfully, I just wanted to live somewhere with sidewalks, and somewhere my car would not get coated in dirt every trip down the road during a dry period of summer. The grass is always greener on the other side, right? As I got older, my appreciation for the peaceful, wholesome place where I grew up got stronger and I started to understand that, for me, it is not so much about the location or industry when it comes to the future career I want. I know now that what is most important to me is the company culture, atmosphere and environment, as well as a wholesome feel and values of the company I work for. As I have come to know, GreenStone embodies many of these traits.

I was thrilled when offered the communications intern position, because I knew I needed this type of experience going into my senior year at Michigan State University. Prior to this internship, I had experience in customer service and outside sales, but never truly had the opportunity to practice the knowledge and techniques I am learning through majoring in communication and having an interest in marketing. After this program, I hope to have grown my writing ability, creative thinking and critical thinking skills immensely.

My core project this summer is writing a community engagement blog series highlighting GreenStone team members and their involvement in the agricultural, rural communities they live and work in. I am also writing the intern blog series highlighting the new and unique perspectives of this summer's class of student interns. Mixed in with these two main projects are miscellaneous projects such as social media postings, press releases and news pieces, writing articles for the quarterly publication of Partners, as well as collaborating on an intern video with GreenStone's graphic designers and helping with the redesign of the GreenStone website.

Something I really enjoy working in the marketing department at GreenStone is the close team atmosphere, as well as the guidance I am receiving. In other experiences, I have not had many opportunities for constructive criticism, guidance and mentorship. I value the writing critiques and look to learn as much as possible from the extremely skilled and knowledgeable team I am surrounded by daily.