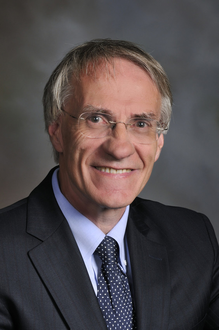 Have you ever wondered what motivates your agricultural lender? Sometimes having insight into the ambitions and dreams of those you deal with can be a large step forward in developing strong relationships. Let's delve into the motivations from the other side of the desk.

For the people in the money business, surprisingly it is not all about money. I used clicker technology to obtain anonymous responses from lenders, which provided some interesting insight concerning money as a motivator.

Of those working in the lending field, the number-one reason enumerated was making a difference in people's lives. Yes, your lender can be by the numbers and somewhat objective, but many will indicate that they enjoy working side-by-side and watching businesses and families grow. Some responded that in the current economic environment their motivation is to provide alternatives, preserve wealth and work through difficult times.

Yes, salary and benefits are important and were ranked second. Interestingly, pay motivated lenders earlier in their careers, but during later stages fringe benefits, health insurance and retirement plans became more important.

Next, in descending order, were opportunities for advancement, working with customers and the work culture. Advancement in the future may not be moving up the career ladder, but new assignments and projects. Face-to-face meetings or linking through the latest technology to the customer base to interact and exchange ideas were highly desired attributes identified by agricultural lenders.

The work culture, often established by the organization's leadership, is a powerful motivator. Employees desire to have input, feedback, constructive coaching and tools available. A strong work culture is a prime motivator and will allow both the lender and their customers to succeed.

Training and development, while lower rated, was still very important to the lenders polled. Many innovative institutions are developing educational programs that are simultaneously beneficial to both lenders and customers. This training can be done online, face-to-face or a combination of both known as blended education. The young farmer and rancher programs that provide leadership training and industry educational events are both prime examples.

For those who have young people in their lives who may be undecided about a career path, I can vouch that agricultural lending is an excellent choice. This field of work can provide not only a living, but a lifetime of memorable experiences.

Dr. Kohl is Professor Emeritus of Agricultural Finance and Small Business Management and Entrepreneurship in the Department of Agricultural and Applied Economics at Virginia Polytechnic Institute and State University. Dr. Kohl has traveled over 8 million miles throughout his professional career and has conducted more than 6,000 workshops and seminars for agricultural groups such as bankers, Farm Credit, FSA, and regulators, as well as producer and agribusiness groups. He has published four books and over 1,300 articles on financial and business-related topics in journals, extension, and other popular publications.