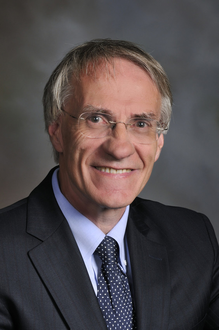 Approximately five times per year I have a trip analogous to the movie Planes, Trains and Automobiles starring the great Canadian John Candy. A recent trip to my home state of New York was one of those unforgettable experiences.

First, the rental car employees were indifferent at the Syracuse airport, which is under massive construction. The comment made was, "You have the last car!" Unfortunately, the five individuals in line behind me were out of luck even though they had reservations. This has happened to me three times in 2018 and is a sign of a red-hot general economy. While filling out my rental car contract, the lady remarked, "Management will hear about this in the morning."

Next, I arrived at my destination, one of my favorite hotels. Despite having confirmation numbers and a late check-in, they informed me there were no available rooms. I suppressed the urge to have an outburst on par with the likes of Bob Knight. The frontline clerk indicated she would attempt to help me find a room. She first called the hotel's honors diamond line and they were also indifferent. She indicated that she had a friend who worked at the sister hotel down the street. To make a long story short, I was able to get a special suite late at night there. I asked if she was a manager. She indicated, "No, I am frontline. I am not that important."

The point of the story is that the frontline people, not the CEO and higher-level management, are often the difference makers. Her willingness to go the extra mile left a very favorable impression of not only that property, but the hotel chain in general. Her ability to diffuse an upset customer and attempt to turn a lemon into lemonade made all the difference.
Steve, the frontline person at the hotel where I stayed, was a former banker for 30 years. He also exhibited professionalism that created lasting memories.

This experience reminded me that leadership does not always reside at the top. The frontline people, whether it is via telephone, email, text or face-to-face, are the difference makers.
In today's world where annual reports are often all about growth in bottom-line profits, one must step back and give a pat on the back to those people who make the results happen. The next time you receive great service, send a thank you note or a letter of encouragement. This can go a long way in making people feel valued. In a society that seems to be overly critical with a negative outlook, a walk on the positive side can be as refreshing as a fall or summer breeze. Yes, the frontline people are still important.

Dr. Kohl is Professor Emeritus of Agricultural Finance and Small Business Management and Entrepreneurship in the Department of Agricultural and Applied Economics at Virginia Polytechnic Institute and State University. Dr. Kohl has traveled over 8 million miles throughout his professional career and has conducted more than 6,000 workshops and seminars for agricultural groups such as bankers, Farm Credit, FSA, and regulators, as well as producer and agribusiness groups. He has published four books and over 1,300 articles on financial and business-related topics in journals, extension, and other popular publications.