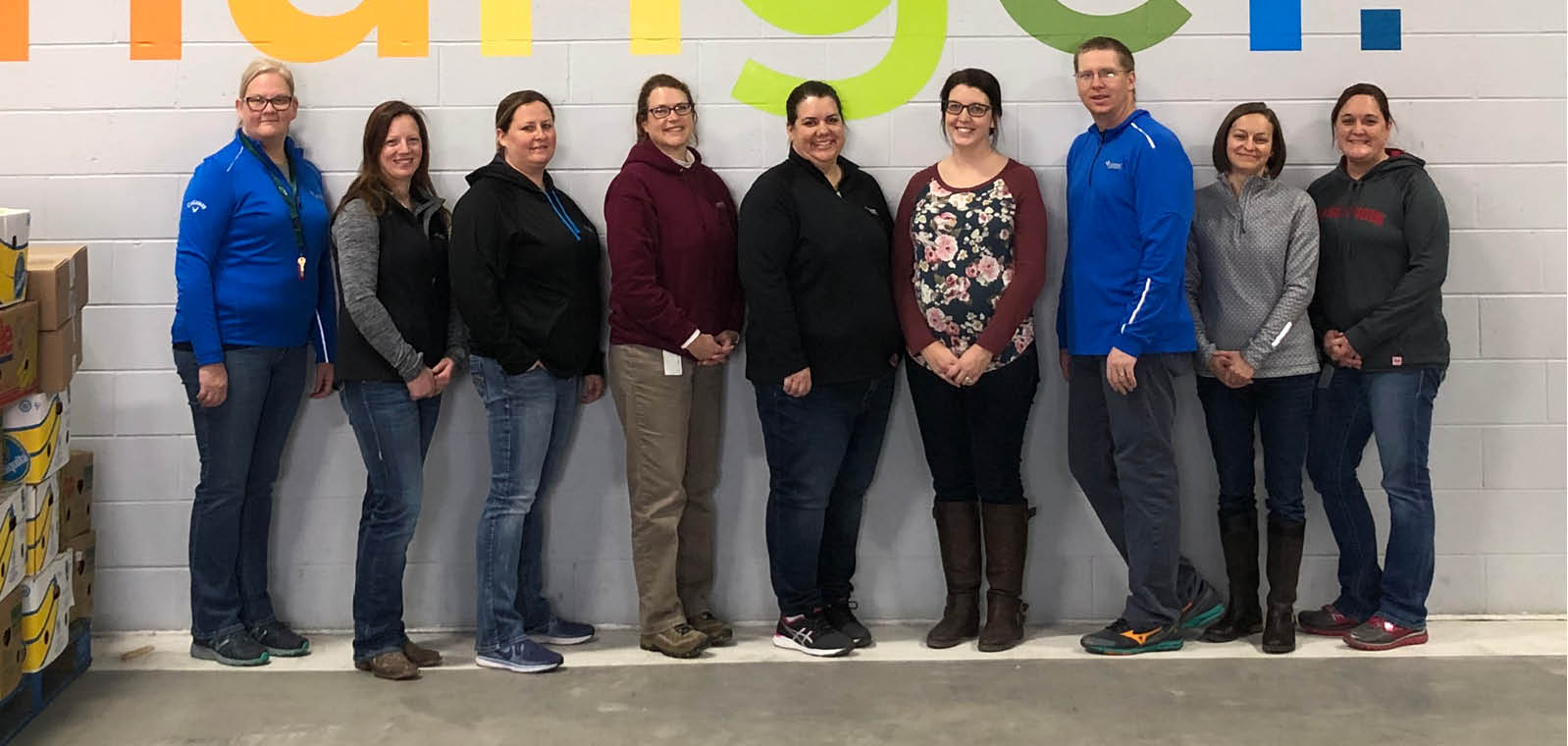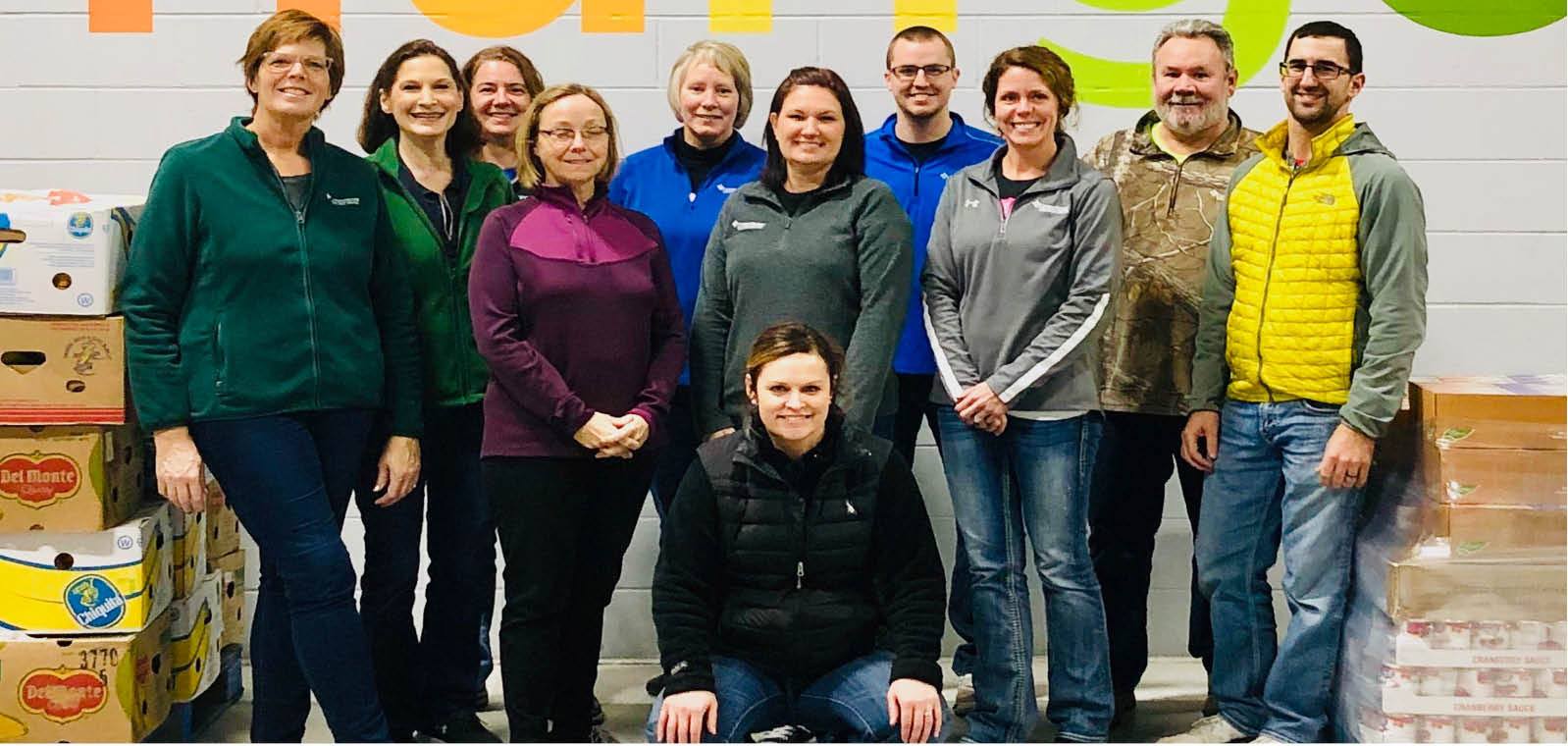 Wisconsin, a state well known for its farms and production of healthy foods, is, ironically, home to nearly 700,000 people who do not know where their next meal is coming from. People facing hunger live in our suburbs and in our rural areas. Many have homes, jobs and families, according to Feeding America of Eastern Wisconsin.

To help provide food to people throughout the state, Feeding America established a 40,000+ square foot food bank located in the heart of the Fox Valley. Through this distribution site, more than 200 member food pantries, shelters and meal programs throughout 27 counties in northeast Wisconsin are provided healthy, nutritious food.

Located in the same area as the GreenStone Little Chute branch office, the food bank is a well-known operation to the GreenStone staff. This year, the staff decided to volunteer their time helping assemble food to be distributed from the food bank.

On Thursday, December 6, 21 GreenStone employees worked with the Feeding America staff to package over 4 tons of pasta into smaller 2 pound packages to be included in meal boxes for families throughout northeast Wisconsin.

"Collectively as an office we have never participated in this type of volunteer opportunity before," says Becky Fischer, senior Crop Insurance Technician at the Little Chute branch. "We were looking for something different, a way to give back to those that are less fortunate than us and the food bank seemed like a good place to volunteer our time. We really enjoyed our time there!"

Feeding America Eastern Wisconsin is the leading hunger-relief organization in Wisconsin, operating food banks in Milwaukee and the Fox Valley.