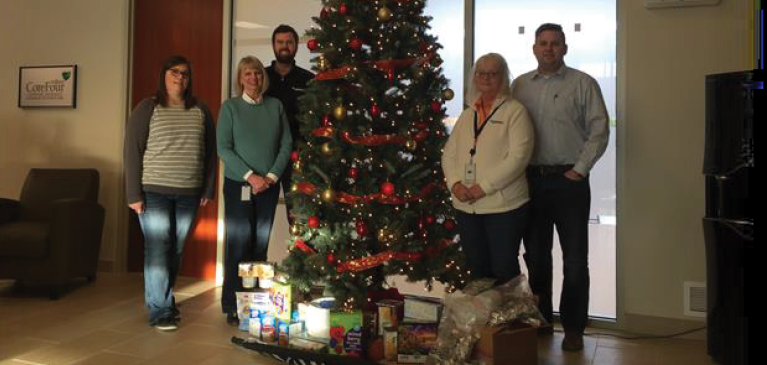 Since opening their doors in 1985, the Ronald McDonald House Charities of Ann Arbor (RMHC) has taken in over 25,000 families during their hardest times. Most of these families are in need of housing near hospitals, so they can be close to their recovering children. With decades of compassion and generosity, the RMHC has earned a sacred place in the hearts of many individuals. One of those individuals is Ursula Bartsch, GreenStone's customer service representative of the Ann Arbor branch.

Approximately 25 years ago, Ursula's nephew in Germany was battling Leukemia and his mother planned on utilizing the RMHC. Although, he took a turn for the worse and passed away before making the trip to the United States, Ursula still has close ties with the organization.

"It's a wonderful non-profit organization and they really are giving everything back to parents of sick children," Ursula says.

Since 2011, Ursula and GreenStone's Ann Arbor branch have supported the RMHC by providing essential items each Christmas for the families at the RMHC to use like soap, games, canned food and snacks. They also contribute through the donation of pop can tabs, with the help of some GreenStone members.

"When we found out the Ronald McDonald House collects pop can tabs, we decided to put out containers to collect them year-round," Ursula says. "Our customers started noticing and we now have a few customers who bring in humungous bags of pop can tabs a couple times a year!"

The RMHC receives up to 55 cents per pound of pop can tab that is donated, generating an estimated $6,000 annually. The RMHC is dependent on sponsors, donations and volunteers like those provided by Ursula and the Ann Arbor branch.

If you are interested in learning how you can help by donating to the Ronald McDonald House Charities of Ann Arbor, click here.