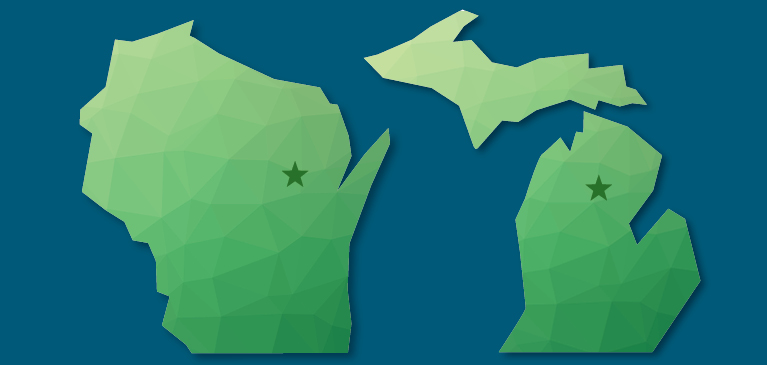 If you have ever walked into a GreenStone branch, chances are you received a friendly greeting and assistance from one of our customer service representatives (CSRs). GreenStone's CSRs are often referred to as the glue that holds the branches together. They work diligently alongside our financial services officers and other branch staff to help process loan documents and ensure our customers receive the high-quality service they have come to expect from GreenStone.

Julie Adams, Customer Service Representative
Clintonville, Wisc.

How would you describe your role here at GreenStone?
I am a customer service representative at the Greenstone branch in Clintonville. I work with our financial services officers to prepare loan documents for our farm customers.

What is your favorite part of your job?
The favorite part of my job is working with our customers on a day-to-day basis. I enjoy getting to know them better and learning more about their farming operations. Speaking with customers helps provide insight to determine if GreenStone has additional products or services that could help their operation run more smoothly. Growing up on a family farm, which has been in our family for more than 135 years, I hold farm families very near and dear to my heart. Seeing the way farming has progressed through the years is very interesting to me. I remember when I was young and before my dad installed a milk pipeline, I would carry milk buckets to the bulk tank and dump them into the tank, and now there are rotary parlors and robotic milking systems! I also enjoy being able to go on farm visits with the financial services officer to experience the new technology first hand.

What do you enjoy doing most outside of the office? I enjoy spending time with my family and friends. I also enjoy spending time outdoors working in my garden and flower beds, and I'm looking forward to traveling more in the future.

Trina Powers, Customer Service Representative
Cadillac, Mich.

How would you describe your role here at GreenStone?
I started out as a customer service representative for our traditional farm business and after a couple of years moved to the country living segment. Although I grew up in the rural farming community of McBain and truly enjoyed working with our dairy farmers, it has been a new and exciting challenge to transition to the country living side of our business. Helping people finance their first home or their perfect piece of recreational land is very exciting!

What is your favorite part of your job?
I love the variety of work and all the people involved in working on loans. Every file we touch has its own story, be it a first-time home buyer, a new construction, hunting property or a future retirement home. They all have different elements and different people to get to know through the process. It's exciting to work with the customer, title company and loan officer to get a package complete and to the closing table.

What do you enjoy doing most outside of the office?
I spend as much time with family and friends as possible. We are a summertime family who loves to enjoy bonfires, golfing, tubing down a lazy river and ORV trail riding. As an office we try to attend local events as much as possible to show support for this great community we all live and believe in. This rural, northern Michigan area has been the perfect place for my husband and I to raise our two sons.