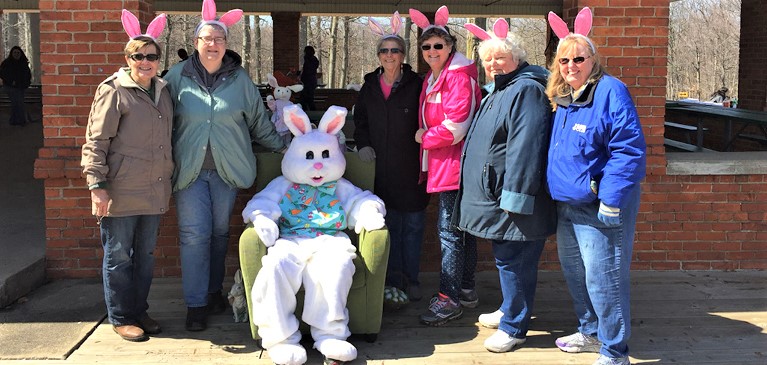 While the winter weather may be finally taking a much needed break, the busy members of the St. Johns Lioness Club aren't slowing down. Dedicated to serving their neighbors through community events, the Lioness Club is excited to organize the annual Easter Egg Hunt for the youth this spring.

From facing painting to crafting, the St. John's Lioness Club Easter Egg Hunt is fun for all ages. The annual event takes place Saturday, April 20, at St. Johns City Park and starts at 1:00 sharp. The event will have bunnies for children to pet, hair coloring, gift basket giveaways, an Easter bunny photo opportunity and of course an Easter Egg Hunt.

"There is a section for each age group to hunt in and we stuff plastic eggs with toys and tootsie rolls for the children to find," says Sandy Witgen, Lioness Club member. "If the weather is good, we usually have 300 or more kids attend."

Sandy is the chairperson for the Easter Egg Hunt and has served as a member of the St. Johns Lioness Club for over a decade. She enjoys being involved and organizing events for the Lioness Club.

"It's a sense of community," Sandy says. "You get to visit with people you haven't seen in a while and make new friends- it's a fun time for everyone!"

The GreenStone branch in St. Johns is one of many proud supporters of the annual egg hunt. As a member owned cooperative, it's important to be present in the communities our members live, work and play. In addition to GreenStone's contribution, the City of St. Johns and dozens of donations from local businesses all help make the event free for families to attend.

To learn more about the 2019 Easter Egg Hunt or the St. Johns Lioness Club, please click here.