On April 28, the streets of downtown East Lansing were colored pink with ambition, excitement and drive to wipe out breast cancer.
Hundreds of people walked to support the fight against breast cancer at the annual Susan G. Komen More Than Pink Walk fundraiser. Taking place at the Cooley Law School stadium, the walk raised over $130,000 from donations, participation and local sponsorships. The proceeds directly fund research treatments, preventative education and social support groups.
For over 10 years, GreenStone has participated in the fight against breast cancer and taken a stand in the community. Employees are encouraged to walk on behalf of the GreenStone team at the event. To raise money for the team, there is an annual Susan G. Komen gift basket fundraiser held at the East Lansing offices. Rachel Wood, GreenStone's senior human resources business partner, organizes the basket donation and race entry each year.
"My favorite thing about planning the basket raffle is seeing the creativity in our employees and their ideas for the baskets," Rachel says. "This year, we had 22 baskets donated for the fundraiser and 115 employees participated in the raffle drawing."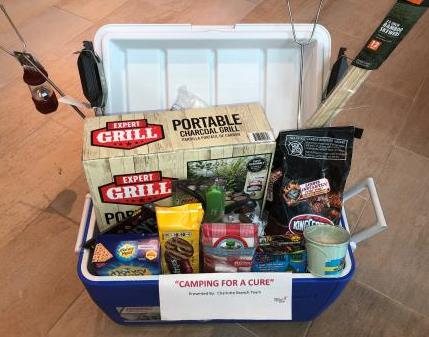 Each April, teams of employees create and donate a basket to GreenStone's Susan G. Komen gift basket fundraiser. From beach baskets, handmade décor and camping gear for outdoor fun, there was a basket for everyone. GreenStone employees had the chance to win their favorite basket in a raffle drawing and 100 percent of the proceeds from the raffle directly benefited the Susan G. Komen organization.

This year, GreenStone's basket raffle raised over $5,000 for the fight against breast cancer and since 2007 has generated approximately $20,000 total toward the Susan G. Komen organization. As a member-owned cooperative, it is crucial GreenStone supports the members and communities they serve- on and off the farm.

"Two of GreenStone's four core values are to get involved and do the right thing. We are always looking for different opportunities to give back to the communities we serve," Rachel explains. "We have several employees who are cancer survivors and this is a great way for us to show our support for them."

A special thank you to all GreenStone employees who helped make the donation possible by giving to the Susan G. Komen organization or participating in the gift basket raffle. If you are interested in learning more about GreenStone's contribution, the East Lansing More Than Pink Walk or the Susan G. Komen organization, please click

here

.