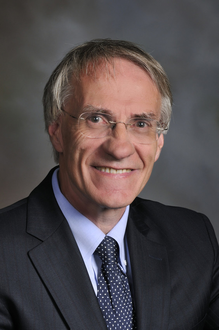 While attending the Iowa Bankers Association's annual Ag Bankers Conference, a banker asked an interesting question, "What can a producer do in 2019 to survive this current economic cycle or agriculture reset?"

Do not get distracted by the noise
Focus on and manage the factors that are within your control and manage around the noise. In my opinion, the United States-Mexico-Canada Agreement (USMCA) and the Chinese and European trade deals will be only temporary. This will create increased volatility in prices, expenses and net income. Interest rates, the political landscape and the U.S. economy are all in a transition stage. Betting the farm or ranch on these uncontrollable fortunes can place one into limbo and procrastination.

Be proactive
Be proactive in many areas of your business IQ. Reactive managers can survive; however, they will need considerable equity in land for possible debt restructuring and, in some cases, incur more debt as a result of financial losses.

Proactive strategies for survival require a solid understanding of the numbers that drive your business. A solid balance sheet with specific attention to the level of working capital will be important. Working capital levels less than 10% of total expenses place you in a vulnerable position. Analyzing and maintaining adequate levels of working capital are analogous to having extra water and food on hand in case a major weather disaster comes to fruition.

Have a cash flow budget
Cash flow budgets are necessary for business survival in today's challenging times. A farm cash flow budget that is closely monitored is the first step. Second, a family living budget that is tracked is critical for cost containment.

Outside the financials
Maintain a positive network of people, events and situations. Your mental and physical health is just as important as your financial well-being. Strategies such as taking a walk with the dog, cruising with the kids, going to an educational event and networking inside and outside your industry can help to reduce the stress of operating a business. Remember, your net worth in life will be equated to your network of people, places, priorities and principles. Hold on dearly to these 4 Ps in the game of life.

Dr. Kohl is Professor Emeritus of Agricultural Finance and Small Business Management and Entrepreneurship in the Department of Agricultural and Applied Economics at Virginia Polytechnic Institute and State University. Dr. Kohl has traveled over 8 million miles throughout his professional career and has conducted more than 6,000 workshops and seminars for agricultural groups such as bankers, Farm Credit, FSA, and regulators, as well as producer and agribusiness groups. He has published four books and over 1,300 articles on financial and business-related topics in journals, extension, and other popular publications.