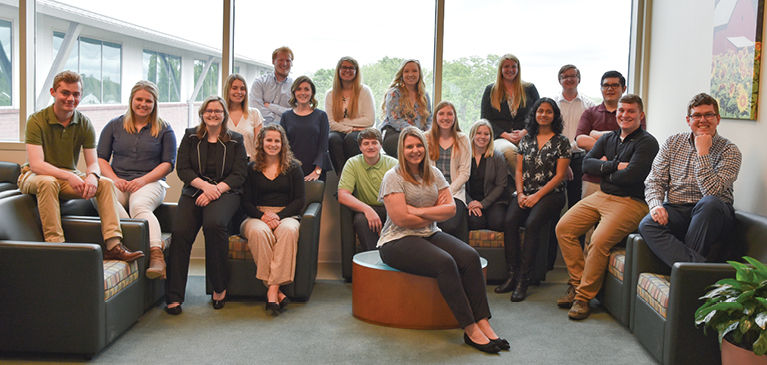 The summer internship program is underway at GreenStone and the interns are hitting the ground running.

During their first few weeks, the interns jumped around at a local trampoline park, enjoyed group dinners, completed orientation and met with former intern and GreenStone's current CEO and President, Dave Armstrong.

Located in East Lansing, Grand Rapids, Mt. Pleasant,, Mich. and Little Chute, Wis. This is GreenStone's largest group of interns since the program started in 2010. With majors ranging from agribusiness, computer science, marketing, accounting, horticulture and animal science, the 2019 interns are working across many departments such as appraisal, marketing, crop insurance, human resources and more.

Throughout the summer, they will have the opportunity to learn from real world experiences while working full-time. The program also offers interns exclusive events such as an etiquette demonstration, volunteer events, a farm tour and a chance to present their summer projects to GreenStone employees.

Check back every Wednesday for new posts about GreenStone careers where we will highlight more about our internship program.

Are you or someone you know looking for an internship? Find out more about the GreenStone internships and careers here.